Deepika Padukone has managed to set an example for women everywhere to simply open up. With her unstinting voice that comes across in several infuriating media interactions and with a film like Chhapaak, she gives courage to women to be able to talk about their struggles, to be able to collectively relieve themselves of this societal shame and most importantly, to own our accomplishments and wear our failures as the armour that their learning is.
So here's a throwback to all those times when Deepika Padukone showed us what true courage looks like.
Putting Her Money Where Her Mouth Is –The Courage That 'Chhapaak' Is
She's always been one of those rare celebrities to have no qualms about being vocal. She has unflinchingly spoken up about women's rights. She has managed to use her mass appeal to lift the taboo imposed on several important conversations. But most importantly, she's known to take criticism for all of this head on. Her decision to not only act but also produce and take a film like Chhapaak under her wing is simply a very conclusive culmination to her vocal expression.
Personally, if I think about it, Chhapaak in itself is the kind of film that rather organically instills a sense of conscience. It invokes the sense of empathy that stays with you long after you've left the screen. Imagine working as closely as not only an actor but also a producer on a project as intense as this one –you simply cannot continue being silent.
A lot has been said about the brilliance and the significance of the film in a time like this. But what struck me the most about the trajectory of the film is its discourse on identity.
Director Meghna Gulzar has carved out a brilliant parallel between rape and acid violence. Both of these are largely male-induced acts of violence. Both stem from a place of establishing a claim and a sense of dominance over female bodies. And the effects of both works on feeling the characteristic shame that women who are blunt, fearless and audacious in the face of unsolicited sexual advances are conditioned to feel.
The first thing that this defining shame is meant to attack is the sense of identity. While a lot of films, shows and discussions glorify the idea of forging a new identity post any kind of trauma, Chhapaak both courageously and stubbornly adheres to reclaiming the old one.
"Chehra badla hai mann nahi"
This stubbornness to power through in the face of harrowing circumstances in a way is not much different from the actresses' own personal life. The openness and the rigour with which Deepika Padukone has spoken about her own struggle with mental health in the past alludes to this sense of reclaiming identities.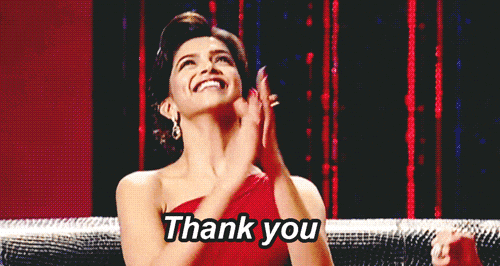 Standing Up In A Show Of Solidarity During The JNU Protests
To say that we're living amidst political turmoil would perhaps be an understatement. In a world that is severely lacking empathy, a film like 'Chhapaak' led by a leader both on and off-screen like Deepika Padukone echoes exactly what this world lacks right now.
The discourse on the rehearsed stoic behaviour of Bollywood is endless –be it the assumed silence on the storm that #MeToo was, or the current political climate of the nation. Under any expression of national resentment, Bollywood has constantly maintained the undertone of a bare minimum murmur.
This pervasive silence has eventually grown on to become the status quo. And owing to the rigid patriarchal structure that established institutions like these operate at, leading women are on a relatively more whimsical position with a much larger risk attributed to their power.
Exhibit A: The death threats that Deepika Padukone received for playing a historical Queen as opposed to the criticism that the men associated with the film received.
Thriving in urban settings, actresses have most certainly begun reclaiming their agency by demanding equal pay, better roles, better scripts but when the focus shifts to more pressing and inaccessible settings, there is a very significant dearth of powerful voices that can truly influence But Deepika Padukone has successfully managed to rise above this silence time and again.
No matter what stand one might have taken in the current political debate, one cannot deny the extraordinary courage that Deepika Padukone showed by making an appearance at the Jawaharlal Nehru University. Her detractors (not to mention the whole brutality's as well) responded with the criticism that this was simply a publicity stunt for her upcoming film.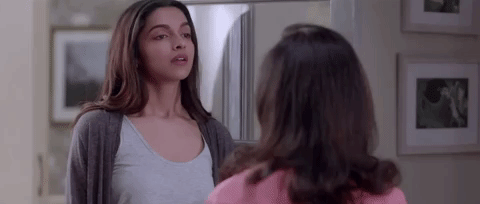 Her past track record of speaking up clearly shows it was not. But let's reason here for a moment. Hypothetically speaking, even if it was, isn't it the speaking up part of this equation that eventually should matter the most? When some of the most powerful voices of the nation chose to stay mute as the nation was practically riling up over this unfair show of violence, doesn't the fact that Deepika Padukone used her influence for a cause of support, trump everything as frivolous as allegations of a publicity stint?
"Excuse Me! That's My Money"… And My Identity
There's ample evidence to how Indian institutions simply refuse the distinction between a woman's identity as separate from the men in her life. There have been enough instances of this organic dissemination of sexism. But this was perhaps the first time that a leading female actor chose to correct this nonchalant sexism right at the moment it presented its unsolicited self.
When asked how this film has Deepika's family money support behind it –and by extension her husband Ranveer Singh's money, her response? She stood up for herself and blatantly clamored the words that every woman must learn to say
'yeh mere khud ke paise hain, meri mehnat ke'.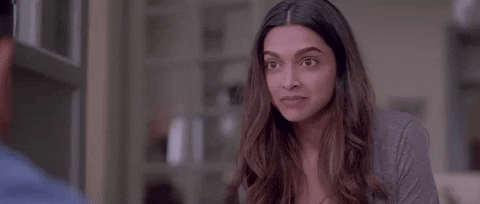 In that one defining moment, she vociferously owned her accomplishments and drilled this ownership of her effort right where it hurt sexism the most.
"I Am A Woman. I Have A Cleavage, Problem?"
When a renowned publication chose to lead their front-page news with a picture of Deepika's cleavage she wasted no time in letting them know that she has a spine too.
As women we're taught to be physically small and inconsequential. Conventional standards of beauty have constantly dictated and regulated female bodies. And stints like these stem from this very problematic regulation. This imposition is so deep-seated that it takes a certain mettle and courage to be able to rebel against it.
So when a powerful voice and an influential woman stands up to rebel just this, it creates the sense of solidarity and helps women everywhere raise their own power. In that response, Deepika Padukone stood up for herself and every woman out there who was ever made to feel ashamed of her body.
The Live Love Laugh Foundation
Mental health has been an unrecognized taboo since time immemorial. With a culture that values productivity and output above all else, conversations around mental health are bound to lag behind.
But when one of the most famous and loved actresses of perhaps the biggest institution in the country chooses to open up about her own struggle with mental health, it does something significant to the nation's conscience.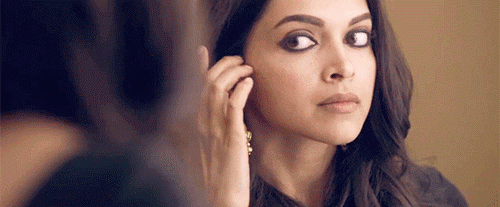 Deepika Padukone was seemingly at the top of her career graph when she first realised that she is unhappy. It was a long journey
"It would happen when I least expected it. Suddenly, I would have to find a quiet corner to myself to break down and cry. Once, I was on the set of a film I was working on. We were shooting a song sequence, and the cast's energy was high. Everyone was happy and in a celebratory mood. I was surrounded by so many people, yet I felt lost and alone."
But what strikes me the most about this revelation was that it did not just end at that. Deepika Padukone went a step ahead and created her own foundation that aims to reduce the stigma and spread awareness about mental health across the nation. To be open about symptoms that several people suffer from, helps clear the path towards acceptance for all of those.
---