Don't the past couple of weeks feel somewhat akin to being trapped in the Big Boss house? What with the not-being-able-to-step-out and a Big Boss announcing tasks for you to perform every other week?
If you've been feeling as ensconced in hopelessness as me, then here's a little something for you. Personally, I've been extracting my dose of popcorn entertainment from the ways in which brands, as we know it, have been reacting to the pandemic.
They say 'be the change you want to see'. However, these precarious circumstances we're living in, call to adapt and become the unsolicited change we basically have no control over.
A little before we were all forced to preach (and practise) social distancing, our digital appetite practically governed our lifestyles.
The brands we consumed on a daily basis, the companies that dictated our status quo and every other institution we held sacred has been forced to undergo a series of unwarranted changes.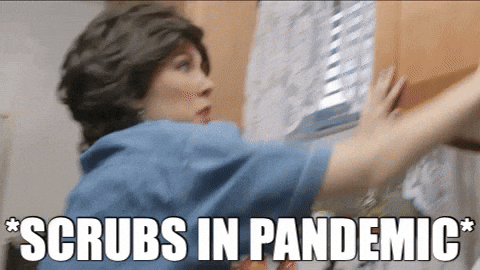 So here are all the ways in which life as we know it, and the brands we live and breathe with, have adapted to this pandemic.
Doordarshan: The Revival of Ramayan On 'Public Demand'
This list isn't particularly in the chronology of the most fantastical or perhaps the most absurd, but if it were, this would surely top the list.
So apparently, a generation of people who spent their weekends hooked on to the sacred sanctity of Ramanand Sagar's Ramayan growing up, requested a do-over and a trip down nostalgia lane. Because the Big Boss Contestants need their own dose of entertainment to load up on before performing the tasks Big Boss gives them to ace, you know.
The follow up twitter threads suggested how watching mythological shows can lead to reduced stress in times of the pandemic. Or so they say.
Who would have ever thought that people would eventually exhaust their Netflix enthusiasm and Doordarshan would come to the rescue?
And to top this sudden surge of desi entertainment bonanza, there's talk about reviving several other older shows as well. The detective series Byomkesh Bakshi and Circus along with the good old Mahabharata are all set to be revived soon too.
All of this started when the I&B Minister asked concerned officials to come up with ideas that can "educate, inform and entertain" the audiences to send out #positivevibesonly. So teams of experts sit busy enhancing the video quality of B.R Chopra's Mahabharat and the rest as they say, is history.
Tiktok: #StayAtHome Videos Strategy
You can cringe all you want but who are you kidding? We all shroud ourselves in the comfort of darkness late into the night. The kind of darkness that promises anonymity, doing unspeakable things. Such as bingeing on tiktok videos.
So how many of you have attempted the "bored in the house I'm in the house bored" Tiktok by now? Don't look away I'm talking to you buddy!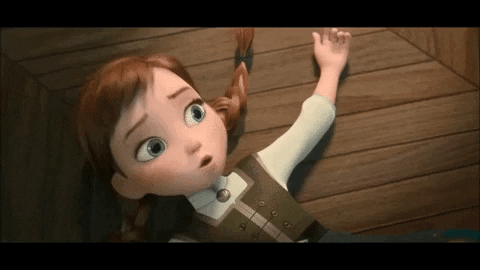 Times like these have us valuing cringe-content too, even if we don't admit it.
The new addition that Tiktok has ventured into (apart from the newer stay home tracks) is the brand's communication and messaging. In the Indian context, where Tiktok influencers have risen to unprecedented influence, the brand has asked them to start making videos at home.
Across the nation, this #stayathome messaging through the aforementioned influencer videos have become especially popular.
And even on the global sphere, Tiktok has been pushing out #stayathomechallenges with hashtags like #happyathome and #lifeathome being the top trends.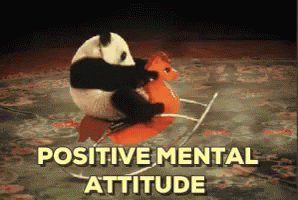 More and more families are coming together to get on the short-video bandwagon. And did you happen to catch the heartwarming video of the hospital staff dancing to boost the morale of those quarantined?
Talk about filling in for global solidarity in the face of an out of control pandemic!
Zomato & Swiggy: From Hunger Saviours To Pandemic Superheroes
The survival app for every person living alone. The salvager of loneliness. The modern day superhero this world needs. Also the brands that have had to make some massive changes to ensure they sustain the trust of their customers.
If you've been brave enough to open the apps these past weeks, you must have seen the number of changes that they've made to their interface.
The most striking feature on their home screens isn't the list of restaurants anymore, but the promise of safety.
Since food is such an intimate concept, it's only convenient for them to deliver safety and hygiene with it, owing to the skepticism surrounding health and hygiene today.
With their addition of #staysafe features like contactless delivery to minimise human contact and the additional listing of restaurants checked into the "conducts daily temp. checks" badge, the apps have taken special initiatives to sustain customer retention and faith.
And speaking of interface, Zomato has even added cute little capes to the miniature driver figurines on their tracking order map. A warm and fuzzy gesture to celebrate their delivery executives as the superheroes that selflessly tread the roads satiating hunger by delivering food and love.
CureFit: And Countless Other Fitness Apps That Have Taken To Home Workouts
If you're someone who doesn't mind blowing up a significant portion of your salary to sweat in a room full of people, then staying in and having to work out alone may just be one of your worst nightmares. Personally too, gyms and collective fitness is the kind of therapy that helps me work out pent up frustration and anxiety. It's that sense of catharsis that provides relief and release.
But what now? How do I work in fitness when I can't thrive off of the energy of those surrounding me? Apparently, home workout sessions.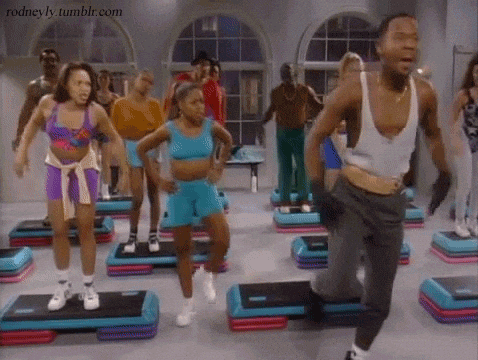 And the way most of these fitness institutions have begun operating, is that they've made their regimes and routines accessible to a whole new host of audiences –by shaving off their hefty charges.
The app CureFit, more commonly known as the gym CultFit has made significant changes to their app interface by completely shifting their 'Book a Class' feature on to virtual classes. In addition to giving the option to pause their subscription, thereby saving on some money.
Similarly, the wearable giant in the fitness industry Fitbit announced that it is supporting people during the pandemic by offering 90-day free trials of its coaching services. This includes over a hundred and fifty workouts, made available to its audiences, free of cost.
Not to mention the countless number of fitness enthusiasts and influencers that have taken to social media, rounding up their followers for an intensive Yoga or Zumba session via IGTV or Instagram Lives.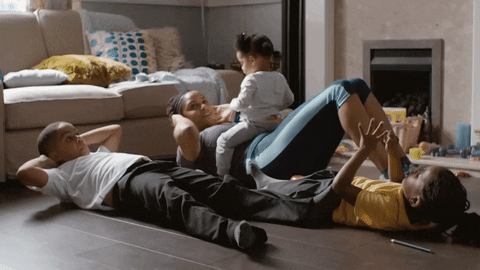 Bumble: Taking Online Dating, Online
If the parents have occupied the living room and infiltrated its aura with mythological piety, the kids are holed up inside pursuing their love stories on video call.
My personal favourite adjustment to the pandemic and a 21st century modern marvel, if I may, Bumble has introduced a live video chat feature.
No more restaurants? Coffee shops shut down? Can't decide where to eat? Apparently Bumble's got you.
Owing to the sudden enforcement of social distancing –something which doesn't particularly tie in with the effect that Bumble is trying to go for, they've introduced a live video chat feature. Since going out for dates seems like a rather wild fantasy right now, they've ensured that your dating life doesn't endure the same standstill.
Other Brands' Pandemic-Made-Easy Wonders
#UberMedic
Uber has ventured into it's latest offering #UberMedic, a service designed to help all the frontline healthcare professionals commute to medical facilities and any other critical areas across the country. Similarly, Ola has provided 500 vehicles to the various healthcare departments of the country for purposes of their commute during this lack-of-public-transport stricken pandemic.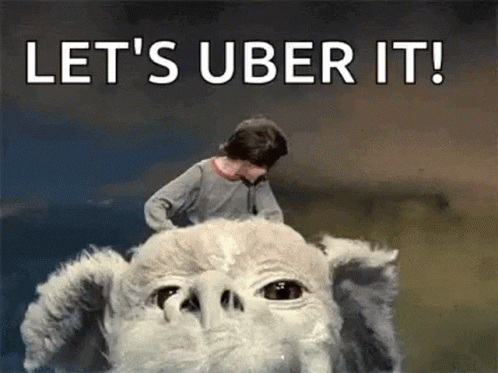 With more and more families forced to stay indoors and spend time together, Youtube has come up with its case to propagate lifelong learning. A heartwarming attempt to bring people of all ages together, Youtube has partnered with educational content creators to come up with compelling educational videos. Branched into different learning channels, to suit different families with different needs and interests, the [email protected] series covers humanities, math, electives, documentary videos, etc.
Cosmopolitan's First Work From Home Issue
We're fairly aware of how consciously curated magazine covers are made out to be. With fancy couture, unaffordable settings and severe photoshopping, it's designed to create an unparalleled aura of everything rare and exquisite. But Cosmopolitan India has taken a bold step in the more real and accessible direction by having actress Sobhita Dhulipala take the cover photo at home, herself.
Branding it as a unique "cover created by the covergirl herself", Cosmopolitan's first ever work from issue gives the warm and fuzzy stay-at-home vibe that has grown on to become so characteristic of this pandemic.
One way to look at all this is that we're practically living in one of the darkest clouds that has ever made its way over humankind. And these seemingly inconsequential (yet much needed) spurts of creative solidarity is perhaps the only silver lining we can think of.
Well that is if you don't enjoy the occasional thali banging or you know, staying in the dark for 9 minutes, or until this pandemic sees it's break of dawn.
You're invited! Join the Kool Kanya women-only career Community where you can network, ask questions, share your opinions, collaborate on projects, and discover new opportunities. Join now.
---