The freelance life may look extremely lavish and fun, but it's far from that. Having been a freelancer for over a year, I can vouch for the fact that it's everything but easy. Yes, there's enough creative freedom to do what you like, when you like, but that also means that you've got to be on top of your game. A little slack and you'll probably lose that client to someone who is more efficient and charges less than you.
There are a bunch of things I wish I'd done differently for a smooth run as a freelancer. Here's sharing some of the most common career mistakes freelancers make that you should avoid if you're an aspiring freelancer.
No consistency in rates
Freelancers often make the mistake of having the same rates for everything. This way of working does not work in the long run. Getting a rate card for the various services you offer is mandatory but don't do it without learning about the market rates and the amount of work you will have to put it. Consult other fellow-freelancers and see how much they are charging for similar projects. Don't forget, you chose this life to exercise freedom of expression and work not because you wanted to be overworked and underpaid.
Not asking for referrals
In the freelancer world, referrals are a significant opportunity for attracting potential clients. References will serve as testimonials for your services and will also stand as a guarantee for work done. Think of this as a word-of-mouth method of marketing yourself.
Also, as freelancers, we often lose touch with the market. A great way to stay active is by getting referrals; plus clients are more likely to go with someone who has been referred by a friend than work with an unknown person.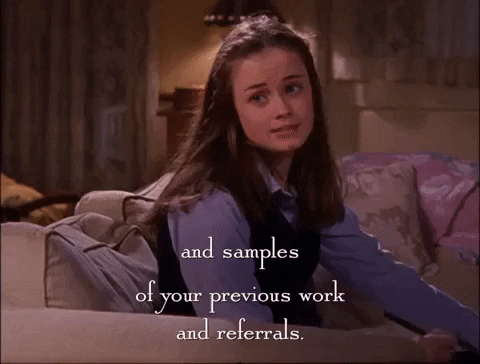 Not emphasising on a contract
A contract gives you the security of having something official in case things don't go as planned. I understand that it may not be possible to always get a contract, especially for smaller jobs or short-term services. But if you are associating with a well-known brand or a long-term project, it's only smart to ask for a contract that states the terms and condition of your association.
What often happens with big organisations is that people leave and with that, your contact with the firm may also get lost. Speaking from experience, having a contract helps you streamline things and get your payment on time even if the person who hired/coordinated with you has left the organisation. Plus having a written contract will mean that you don't get cheated.
If the company refuses to give you a contract, write down a precise email spelling out all the terms before you start working.
Taking on too much work
Getting work is good, but too much work will only end up hampering your overall performance. You will not be able to meet deadlines, and this may sour your relationship with your clients. Freelancers usually get enough time to devote to each client, but that also requires a lot of discipline so, learn to balance your workload in a way that all your deadlines are met.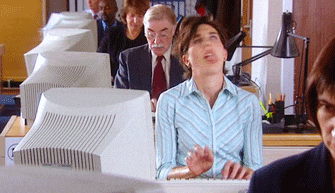 Assuming work will find you
Yes, your work will speak for itself, but that doesn't mean you sit at home hoping for things to work out as planned. The least you can do it invest in self-promotion that'll help you attract new clients. E.g. for a writer, it's good to start a blog where you can post about your current clients/work and other things.
It is also essential to follow up on active leads and keep in touch with old clients who can always be potential new customers. A monthly follow up call or email won't hurt you and will surely open up doors to more opportunities so don't miss out on it.
Not doing your taxes
Do your taxes on time! I cannot emphasise on this enough. Filing your taxes means that you can also recover the taxes/TDS that big companies cut from your paycheck. Many freelancers also have their GST number, which helps them charge professional taxes from people. You've worked hard for this, so it's only fair that you recover every penny back.
---