If you're a college student somewhere through the completion of your first or second year of undergrad, now is the time to start applying for internships.
A simple Google search will render you all the necessary information – steps to look for an internship, how to apply where to apply, etc. But with so much literature out there and with the intense exhaustiveness of it all that is particularly demanding, it becomes very easy to feel intimidated by the whole process. The result? You might feel thrown off by the whole venture altogether.
So here's a quick, easy and less-daunting guide to applying for internships with college in India – coming from a former student who's been through this rigour herself.
Step 1: Choose your niche
I remember the idea of pursuing an internship struck me somewhere midway through my first year of undergrad. The whole process of seeking internships and finding the right place was most certainly daunting. But what posed, as a major saving grace was the fact that I knew my niche – my interests, my field and the choice of work I wanted to pursue. I had always had an affinity for writing. So the most obvious and the easiest choice was content writing.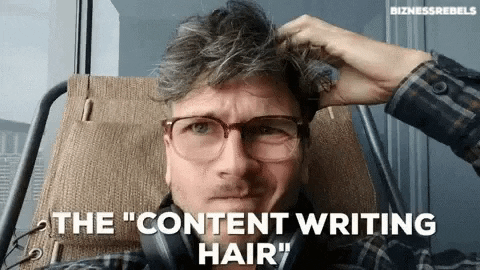 The best way to zero down on your niche is to channel your interests. Easier said than done, I know. So in order to make this process as easy as it talking about it is, here's a list of questions that I asked myself before I chose content writing as my chosen one.
Do I like writing?
Am I willing to write for at least six hours in a day?
Do I want to get better and learn new things in the field of writing?
Do I want to make a career in writing?
Am I good enough to make a career in writing?
Replace writing with your interest – graphic designing, digital marketing, social media marketing, photography, etc., and ask yourself these five questions.
If the answer to at least three of those was a 'yes', then that is without a doubt your chosen niche.
Step 2: Create your profile
Not a CV, not a Resume, but a simple profile. Creating this can most certainly be excruciating. Personally, it was perhaps the toughest part of the process for me. It is indeed difficult to introspect and create a document that lists down all your achievements and talents.
What's significant to remember is this: this one-pager does not define your identity. You are and will always be more than your profile on paper.
While a lot of prestigious organisations critically emphasise on this virtual profile, one way to make yourself heard above and beyond this profile is to always urge on an interview. This conversation can be initiated in various ways – a telephonic interview, a Skype call, an actual interview, etc. Remember this is an internship and your most promising quality should be your willingness to learn.
If you're looking for an exhaustive guide on creating your profile and how to make use of the various online tools available for the same, click here.
Another way to get started with creating your profile is to simply start on an easy word document. The title of your word doc must be your name. Follow this up with a catchy one or two-liner that brings out who you are and what kind of work are you seeking out. For instance –
With a penchant for everything literature and fiction, I have been extensively involved with writing all through my college years. Building on from this interest and with a zest to get better at it, I wish to pursue an internship in the field of content writing to hone my craft and gather a considerable pragmatic knowledge for the same. Next, mention the name of your college, your GPA so far as well as your major. Follow this up with the past experiences' heading. And trust me, nothing is off limits. It's often difficult to decide what must go in here and what shouldn't but the fact of the matter is – everything goes.
Remember you're just starting out. Companies looking for interns don't expect professional experiences. They're more interested with your interests and inclinations and how far you have and are willing to branch out.
Engaged in volunteer work? Put that in. Had an article published on any kind of website? That most certainly goes. Wondering if your college/school win in the debate/extempore or contest of any kind counts? Everything goes.
Step 3: Start applying
Where? Online! How? Glad you asked.
Needless to say there are countless online portals and websites that promise gullibles like ourselves the success of scoring an internship. I lost count of how many of those online platforms I signed up for.
It's been four years since I stopped looking for internships. And I'm still getting 'Congratulations! You've been selected for our internship' emails. Thank God for the spam options. So I'm going to let you in on a secret and save you from all those spams and scams.
Here's a sure shot list of top three internship platforms that genuinely work –and the ones I got genuine calls from too.
Sign up with these three platforms and you're good to go.
Step 4: How to actually apply
Remember that word doc we created in 'Step: 2'? Yeah, that was just for your reference and not your actual profile, because all of that is going to come in handy right about now.
All of these aforementioned platforms ask you very directed questions about your niche, your interests, your prior work experience, your college GPA, etc. so that they can create your profile for you! Thank God for technology right!
The first thing these internship portals will ask you to do – once you've signed up with them via your email id, is a set of very directed questions. All you have to do is answer them in as much detail as possible and they will generate a resume for you that looks something like the one above.
Several intern-seekers have their own organisations registered with these platforms. So chances are that most companies will simply refer to this platform-generated resume – makes the process more uniform and quick for them. So once you have your profile and your custom-created account ready, your dashboard will start reflecting internships that match your interests and the work that you are seeking out – in correlation with what you put your interests and choice of work as.
Once you've started clicking on the 'Apply Now' tab, it will then redirect you to the internship application with another set of questions that are custom-created according to the organisations' queries. So remember that one-liner that we created? This is where that comes in handy.
The most significant and common question that organisations ask is the classic 'why do you want to work for us'. Stipend? Experience? Learning? Evaluating if my life is actually going somewhere? All really great answers but unfortunately, not what they're looking for. What they're looking for is a hint of your accomplishments, with a dash of humility and a dollop of willingness to learn. Here's a sample for you to get this recipe right –
Research a bit about the company. Most organisations make this easy by giving an in-depth job description and role requirement. Build from this. Frame your statement in a way that it comes across as the perfect answer to their requirement question.
But what is more important than this, and something that you must do before creating this, is figure out your own space in the organisation. This prior research that you do must be directed towards deciphering your contribution in the company – see what you can bring to the table, do you align with the company's principles, how do you fit in their scheme of things, etc.
Step 5: Apply more, negotiate less
Don't be picky. I remember applying to over 30 internships, getting a call back from 5 and being selected for one. Keep this ratio in mind.
Since the summer is almost approaching, this is a good time to start with the first three steps. Most companies come out during this very time on the lookout for summer interns. Just be present where they're looking.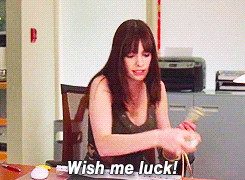 A full time internship for a month or two during your summer break is a good way to start. Once you've zeroed down on your choice of internship, have an open conversation with them about the terms, stipend, time period etc. What worked for me was starting with a full time content writing internship for a month and then continuing that into a part time work from home one once college resumed.
It's important to have a clear communication right from the get-go. Let the organisation know about your expectations, your commitments with college and coursework as well as your willingness to continue with them.
Use this one-month period to decipher your own space in the company. Analyse where you fit in, if you fit in, how you fit in, your role, etc. Once you've understood this for yourself, then you can make an informed decision about the future of both – your own career prospects, as well as your future in the company.
---