Every job opening for a creative position has two requirements — a resume and a portfolio. And they've both gone digital.
If you're still turning up to job interviews with a physical portfolio of your work, then we have news for you. It's passé. What's in, you ask? Whether you're trying to cut back on printing, or you're applying to work from out of town; a digital portfolio is just what you need to convince potential employers that you're the one for the job!
What I will be covering in this article: a checklist of everything that needs to go in a digital portfolio, a couple of exclusive hacks (you saw them here first!), and a guide on how to make an online portfolio for yourself.
What you will get from this article: a thorough understanding of why you need an online digital portfolio, a hand-held step-by-step through the process of designing a portfolio, what to do after you've made a portfolio, and of course, a digital portfolio!
Making your job application stand out 101: Having submitted my lot for dozens of positions (all of which required that I send in a digital portfolio), I've had to figure out what a potential interviewer is looking for in my work history. This digital portfolio guide puts together everything I've learned, and it will be your best friend when it comes to making an impactful job application!
Part 1: Why you need a digital portfolio
Benefits of an online career portfolio
The benefits of a digital portfolio are that it comes in handy when applying for a job, or even simply for networking. Its purpose is to lay out your professional life for perusal in a simple, interesting manner.
A professional portfolio plays two key roles in defining your career:
It helps an interviewer determine what you have to offer and whether your skills and expertise are adaptable to a given job.
It assists you in matching your work history to a job opening, and in determining whether you can put yourself up for that role.
Who needs a digital portfolio?
Although a digital portfolio is a requisite for any creative field, it can also come in handy for anyone in any field who wants to display the work they have done so far. It is obviously helpful if you work in graphic design, modelling, writing, content creation, photography, and so on. But it is also a good document to invest in for a vast variety of individuals, including but not limited to UX/UI designers, tutors, publishing agents, or those in logistics. Additionally, it is a great way to share the potential application of your skill set.
Top tip: your portfolio can underscore your ability to cross-function.
With increasing frequency, employers are looking for candidates who have more than a single cluster of skills. Visualise your skill set as a Venn diagram.
If you are a a videographer, your main skill is creating the videos, but you also need to have a basic understanding of things like scripting, editing, and graphics. These will aid your approach to your work with a wider angle (pun intended!), so that you do not limit yourself when it comes to application of your skills. A portfolio can help highlight this, as you can discuss your contributions to a given project in a well-rounded manner, as opposed to simply stating that you were a member of the video team at XYZ organisation.
You can also use a portfolio to apply for competitions, residencies, universities, or even just as a calling card. Since it can be edited and extended as per your desire, you can keep updating and rebooting it as you wish.
Part 2: Content is key ⁠— What to include in a career portfolio
Why did your portfolio not get selected?
If you've been sending loose links of your work to potential employers, then you've been sending the wrong impression to them from the get-go. A list of links is nowhere near as impactful as a well-thought-out digital portfolio. There are so many easy-to-use website builders (like Wix, WordPress, and Squarespace) which do not require any advanced technical know-how to operate. Get rid of those loose links today!
One of the most significant dimensions to your portfolio is the way in which it reflects your personality.
Your online portfolio is who you are, albeit professionally.
In the day and age of LinkedIn vulnerability (yes, it's a thing!), a boring word document will not grab eyeballs. Your online portfolio needs to display your individual quirks. What you are bringing to the table matters, but so does who you are. Express that!
Checklist for creating a winning online portfolio
First things first… get your ducks in a row. Here's a 6-point checklist of all the info you can put in your digital portfolio:
An opening zinger to catch the eye of an interviewer
This is a statement which is meant to intrigue, to arouse the curiosity of the reader, and get them interested in what you have to say and show to them. In order to entice the interviewer into browsing through your online portfolio, its landing page (i.e. the first look) has to set the stage. A bold line is just the thing to do that.
Do: My name is Priyanka Sutaria. I am a child of literature.
Don't: I'm Priyanka. Reading is my hobby.
2. A section which details the kind of work you do, and your employment history
Once you have established yourself as an interesting candidate, you can hit the ground running. I have found that it helps to put more than just the bare details of where, when, and at what position you worked. Besides, jobs rarely play out as they are defined; a photographer isn't hired simply to take photos, but to define the visual story of a brand, or an event. A succinct synopsis of your role, and all the bits and bobs it contains, will make it simple and informative for the reader. Plus, mention your skill set. Make it easy for the interviewer.
3. A selected work portfolio
This part is tricky. How does one decide what goes into a portfolio? Simply put, if you are a fresh graduate, with perhaps an internship or two under your belt, then it makes sense to mention every big and small role you have taken up in your college life. If you are an experienced individual, then it isn't necessary to go on about your role as head of a club or society at university level. We'll get into the nitty-gritty of how to curate later in this article.
4. A link to an extensive resume
Your portfolio is meant to be a gallery of your work, while a resume is a list of everything your professional life entails. A job portfolio should detail the projects you have done at a place you have worked at, while a resume might only state that you have worked at a particular place.
5. Any testimonials or media features
Links to any interviews, features, or showcases of your work in print or on digital platforms can boost your application because it puts on display the fact that your work has found acclaim. It appears impressive without being boastful. The same goes for testimonials from clients because it shows that your work has successfully translated briefs into manifest projects.
6. Contact details and social media links
The former is of course so that potential clients can contact you. The latter is to provide a consumer survey of your work, so that a potential employer can tell who enjoys your work, and what about it they enjoy. Plus, any personal projects which you put up on, say Instagram, might provide an insight into the skills you have not had a chance to display in your professional space.
Exclusive hacks: What to include in your online portfolio
The million-dollar question: how can you tailor your career profile to fit your needs? If you are just starting out, then you might have to plug in every project (however small or big) you have ever worked on. But if you have had an extensive career, then it might be best to showcase a highlight reel.
Portfolio hack 1: Rule of five
Curate intelligently, and use the rule of five.
If you've worked on less than five projects, then arrange them chronologically from most to least recent. If you've worked on more than five projects, then put your biggest, most impactful work right on top. This rule can be tweaked, obviously — if you are particularly proud of some of your work, and can talk about it at length in a personal interview, then it is best to put it right at the top. The rest can go in a highlight reel.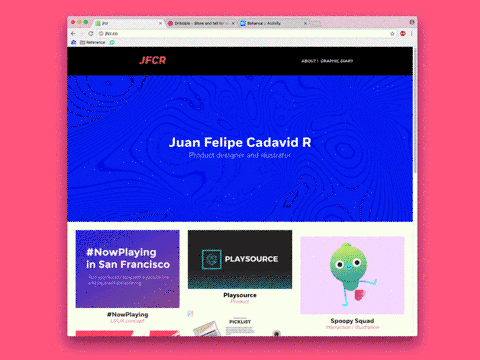 Portfolio hack 2: The four-ply format
Before you start working on your portfolio, make a list of all the projects/work you have done in the past and arrange it in the order suggested above. Every project you have worked on needs to be catalogued in a four-ply format.
Wait a minute, you say, what's a four-ply format? It's a simple four-step format I use to display my work to its best advantage.
These four steps are: title of the project/work, client or company for whom the work was done, brief or summary of the project/work, and the value it has added to the organisation/brand. If you work in visuals, you will obviously have to put in images. You can also step it up by adding a step-by-step of your process, or a link to the work itself or a media feature on it.
Part 3: How to actually design your digital portfolio
Tech talk: The best websites to create an online portfolio
So, where can you create an online portfolio?
As mentioned earlier, there are enumerable website builders like Wix, WordPress, and Squarespace. Wix, in particular, is a personal favourite. It comes with simple, customisable templates which make the job so much easier for an amateur. Plus, you have the option of not purchasing a domain name, which makes it free. You can easily link it in an email, even if it is not discoverable on a search engine. Squarespace requires the purchase of a domain name, which might put you in a bind if you do not have the funds for a paid online portfolio. On WordPress, there are cheaper plans for custom domain names, but there is a free option as well, so when choosing between Wix or WordPress it will depend on the type of interface you prefer to display your work. There are many more, of course, but these are the three most popular.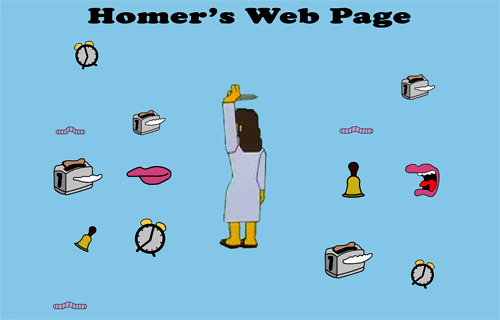 Don't try to figure out any website builder at the last minute. Give yourself a few hours (at the very least) to play around with the template(s), colours, fonts, and other odds and ends. This will help you create a portfolio that looks like it has been laboured over, instead of a rush job.
While the ease of website creation in 2019 is a huge relief, modifying the template you select is also important. Although a lot of the builder templates are skeletal to begin with, I have found that they usually have elements which I would rather not keep.
Customisation is what turns a bare minimum pre-built template into a portfolio that represents your work the best.
The visual appeal of your online portfolio matters
This does not mean that your digital portfolio has to look gorgeous (although it can!), but that it must be easy to load, easy to navigate, and well-categorised. If you are a visual creative, then your portfolio is bound to be image-heavy. So make sure your images are compressed, which will ensure that they do not take a lifetime to load. Plus, categorise your work. Are you a model? Put your traditional profile shoots and your creative concept shoots separate. Are you a graphic designer? Keep your digital work and your graphics separate. Are you an artist? Segregate your work into stylistic categories. All of this will make your portfolio easier to view, browse, and even enjoy. It's simple, but impactful.
Select and maintain a colour scheme, as well as a font set. If you're a visual nerd like me, you can justify aligning all your text for a seamless experience. Make sure to go through all the text and links so that there are no errors. If you're feeling fancy, or if you've grasped the technical stuff, you can go ahead and accessorise your digital portfolio with transitions, a fancy header and footer, or even a logo! All this can be done if you give yourself the time to learn the software before publishing your online portfolio.
A step-by-step guide on how to create an online portfolio on Wix (For free!)
Create an account on Wix.com and select the option of creating a new site. The very first page will ask you what kind of site you want to create, and you can select 'Portfolio & CV'. Wix will then ask you to choose between letting them make a website for you and customising a pre-created template.
Option 1:
In the first option, you will have to answer a few questions about your intended site. These include what profession you are building an online portfolio for, what features (chat, blog, social media feed, online store, subscription form, etc.) you want, and what your name or business name is. You can also add contact details and a logo. Next, you will have to select a theme, which includes a colour scheme and fonts.
Next step is selecting a design for your homepage, where I would recommend picking the one which is least cluttered. This will make sure that your work takes centre stage. Then, Wix will collate all your answers and build your site for you in minutes. And don't worry if you don't like something, because it can be changed very easily! Here's a screen recording of a minor edit, which shows just how easy it is to play around with the template.
Option 2:
Now for the second option, which is customising a pre-built template. In this sequence, you will be immediately redirected to a page with dozens of templates which you can choose from based on your preference. Each template has a core bunch of features, and you should have a good browse before you choose the one you want, so that you are sure it will best display your work history. You can view them before selecting one, of course.
If you've never created or edited a website before, the landing page might intimidate you. But don't worry, let me break it down for you. Here's how you can edit your site perfectly while maintaining minimal interaction with the building tools (cheeky, but it works!).
Now, on Wix, you simply need to select the portion of the page you want to edit in order to change things up. First, let's switch that photo!
Then click on the text (wherever it is) to change it. You can select specific portions of the text, or all of it, to change the fonts, font colours, and highlights.
This particular template has a scroll-down format, but if the one you choose has separate pages for each section of the portfolio, you can use the menu on the left-hand side to navigate.
Edit the template as per your colour plate and fonts all the way through, and make sure that there aren't any loose visuals, text, or links. There will also be a copyright mention right at the bottom of the webpage which you must edit!
Next, scroll all the way back up and check if the template comes with a built-in menu of any sort. Use the menu on the left-hand side to add or remove any sections from it as per your requirements. The template I have chosen here doesn't have a drop down menu, just a simple layout of what the website contains. I am choosing to remove the section with the CV, as I will by putting it in a hyperlink for download (read on for a quick how-to on hyperlinking). I am also removing the blog page, as I will not be putting blogs on my portfolio. If you are a visual creative, you can add a separate page to categorise your work.
How-to: Hyperlink: Click on the '+' button in the menu on the left-hand side, and select the 'Text' option. Add a line saying "Check out my resume", or simply "Resume". You can select the text and add a highlight to make sure it catches the eye of a potential employer. While the text is selected, you will notice the ?symbol. Click on that and select the 'Document' option to upload your resume straight from your device.
Now that my menu section has been pared down to just 'Home' and 'Contact', I am going to edit the latter. Once again, use the top-most button on the left-hand side menu to navigate. If there is a contact form, I would recommend removing it in favour of letting people contact you via email. Then, edit the text to show your contact details, and you're done!
Finally, if there are any social media links you want to put in, you simply have to select the icons (in my template they're alongside the menu) and set your social links.
That's it! You're home free! Publish your site (the button is on the top right corner) and share. Go forth and folio!
TIP: Make sure to keep saving your site, even if it's on autosave.
Other websites where you can design a portfolio website
A quick tour of creating a portfolio website on Squarespace
First, you should go through the payment plans so that you are aware of the financial commitment required to keep a portfolio with a domain name. If you are prepared to spend, then select a template (ah, the convenience of pre-made templates!) and go ahead and make an account. You can select a template from the "Portfolio & CV" tab on Squarespace to make it simple. Next, name your website, and have a quick look at the how-to which will help you figure out how to edit and enhance your site. Since Squarespace has an editing tool which is similar to Wix, you can explore the possibilities and determine what looks best and feels cohesive.
Make sure to go through all the tabs on the menu on the left-hand side to make sure that your site is functioning most efficiently.
A quick tour of creating a portfolio website on WordPress
Once you create an account on WordPress, they will ask you to select the purpose of your website; there is an option for a portfolio, so go ahead and select that. You will then have to enter your profession, after which you can put in some basic details, including your name, domain name, and so on. You will be asked to select a payment plan, so make sure you choose the "Free" option each time.
On WordPress, every piece of content is uploaded as a block, so a heading, a paragraph, an image, and so on are all blocks. You can easily customise your blocks in terms of fonts, colours, and so on by clicking on a block and using the pop up menu, as shown below.
The small window on the right-hand side is a good way to keep tabs on a selected block, or the entire page layout. On WordPress, you can easily use the scroll-down format to avoid having to mess around with menus. This way you can simply make a list of categories as a text block, and interlink the associated works by selecting the text and adding the link accordingly (see "How-To: Hyperlink" above).
As always, play around with the layout and design elements before finalising your online portfolio.
Part 4: What not to do when designing a portfolio
While this article goes through all of the dos, there are some don'ts as well which need to be taken into consideration. Let's sum them up.
Do not let your portfolio become cluttered.
Curation is central to making your work appear organised and streamlined. Maintain an index on an excel sheet to keep track of all your work to make sure you don't lose your way.
Your digital portfolio is not a high school PPT.
No one can have a comfortable experience viewing your work history if it comes in a mishmash of colours and fonts. It's mentioned in this article but it is worth mentioning again: keep a colour scheme and a font plate.
Your portfolio is an extension of you, your talents, and your work ethic.
Make sure that all of them come off positively to a potential employer. Spelling errors, broken links, slow-loading visuals ⁠— all of these make an impact on your application, and it is not a good impact.
Do not be afraid to learn how to make your portfolio better.
Ask for feedback on your work. Let the interviewer know that you are open to questions and comments.
Keep upskilling to expand your portfolio, and make it better. Want to add a custom HTML? Watch a YouTube video. Wanna make an introduction video? Take a short course on camera set up, editing, and videography.
Part 5: What next after designing a digital portfolio
There are three steps to ensure the longevity of a portfolio:
You will improve with every project, and an outdated portfolio will not represent your current form in your field. For example, I am a blog writer at my current workplace, but my role has expanded to include video scripts, which I ought to add to my portfolio so that the new skills are also a part of my work history. Further, translate your work into the current format. Are you a marketing consultant? Make sure the statistics are front and centre. Are you an events coordinator? Make sure that media coverage and crowd testimonials are in the fore.
If you have produced a piece of work as a team, then make sure to mention what your individual contribution was right from the get-go. Say, if you are a graphic designer who has created branding for a platform, do not simply include media (such as posters or Instagram stories) which has the branding, but is not made by you. Instead, explain your process, and put your contributions up front.
You should be able to talk at length about any project you have added to your online portfolio. Do not go into an interview without refreshing your memory of older projects, as it will imply forgetfulness, and more importantly, that you do not care about past work. That is not the impression you want to give to a potential employer.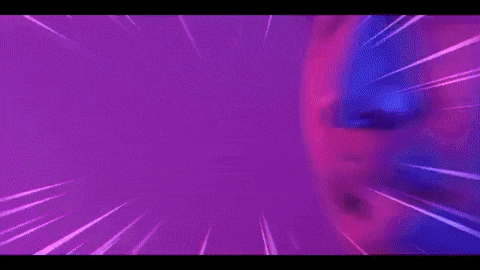 We hope this super-detailed breakdown of how to design a digital portfolio is helpful! Do you have any neat tricks for designing the perfect portfolio? Share your tips with us in the comment section below!
You're invited! Join the Kool Kanya women-only career Kommunity where you can network, ask questions, share your opinions, collaborate on projects, and discover new opportunities. Join now.
---