Aanchal Gangwal, the daughter of a tea seller from a small district of Madhya Pradesh, graduated from the Indian Air Force Academy on 20th June, at the top of her class. She has been, along with 19 other women, commissioned into the Indian Air Force as an officer, and given the President's Plaque.
"I am always ready to serve my motherland and see this as an opportunity to do so," says the zealous 23 year-old.
The Internet Is Hailing Her Hard Work And Achievement
People online, from social media to news outlets, have been shining the spotlight on Aanchal's success story, and praising her diligence.
Her journey from her humble roots to bagging the President's Plaque and becoming an IAF officer, has touched the hearts of many.
Union Minister Prakash Javadekar also took to Twitter to congratulate Aanchal, and hail her as an example of progress.
"Kudos to Aanchal Gangwal, a tea seller's daughter from Neemuch district in Madhya Pradesh who got commissioned into Indian Air Force as an officer. She also topped the IAF academy and bagged the President's Plaque. Women's empowerment is the way forward," he tweeted.
Madhya Pradesh's Chief Minister, Shivraj Singh Chouhan, has also extended his wishes, and praised her for making the state proud.
"Anchal, daughter of Suresh Gangwal, who runs a tea shop in Neemuch, will now fly the fighter plane in the Air Force. Daughter Anchal, who made Madhya Pradesh proud, will now fly in the heights of the infinite sky to protect the pride and honour of the country. Congratulations, blessings and best wishes to the daughter," Chouhan tweeted on Monday.
Aanchal's Journey To Success Has Not Been An Easy One
Aanchal's vision was set on joining the IAF ever since she witnessed the courage of the personnel involved in the Kedarnath tragedy in 2013.
"When I told my parents that I want to be in defence, they were a little worried like any parent. But they never tried to stop me. In fact, they have always been the pillars of my life," she says.
She began her preparation towards this goal by getting her hands on whatever relevant book she could find. After graduating with a degree in computer science, she appeared for the Air Force Common Admission Test (AFCAT). She persevered and in her sixth attempt, got recommended in the Services Selection Board (SSB).
She even worked at the Madhya Pradesh police department as a Sub-Inspector for eight months.
Aanchal's father faced several challenges in his efforts at making his daughter's dreams come true.
"One can understand my financial condition. At times, I faced problems in depositing her school or college fee. I had to borrow money from others on many occasions to deposit the fee. Sometimes I had to pretend to be out of town to delay fees deposition," said her father.
However, all of their efforts paid off last Saturday, when Aanchal's parents tearfully watched their daughter become an officer on TV.
They couldn't be there with her due to the travelling restrictions during the pandemic. "I used to dream of this day almost every night. To stand in my uniform, in front of my father and mother, who have fought all the difficulties in their lives to get me here. However, due to Covid-19 that could not happen," Aanchal told The New Indian Express.
We celebrate and salute all 19 women commissioned as IAF officers, for their dedicated effort and this incredible achievement.
These women represent empowered women persevering and working hard, despite the odds against them. Women like Aanchal, are not only making their parents, but women everywhere, proud.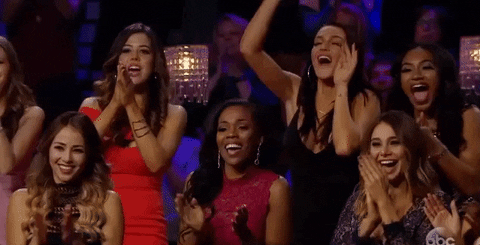 You're invited! Join the Kool Kanya women-only career Community where you can network, ask questions, share your opinions, collaborate on projects, and discover new opportunities. Join now.
---