Freelance work has received a boost after the government eased the lockdown, according to a study by an invoice and payment services provider for freelancers.
The Economic Times reported the results of the study, with a sample size of 14,000 freelancers. 64% of these freelancers said they have more work now than they did in the previous two months.
Increase In Freelance Work And Freelancer Payments
Invoices that were raised in March before the lockdown was implemented remained largely unpaid during April and May. About 63% of these invoices have been fully paid now.
The roles that are seeing the most increase in demand are writers and designers.
About 80% content writers and 76% designers reported that they have more work this month as compared to April or May.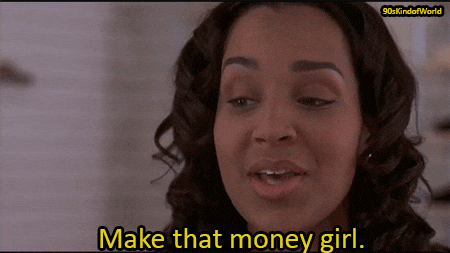 A gig platform – Flexing It – has seen a spike of 75% in the number of freelance job positions posted in April. PeopleStrong, an HR technology firm, has estimated that 25-30% of the workforce in areas like information technology, startups, Internet business companies, IT-enabled services, hospitality, retail, and logistics, will gradually be converted into freelance roles.
Freelance Work Could Be Beneficial For Employees And Organisations During These Uncertain Times
While the coronavirus stimulus package in countries like the USA offers benefits and insurance to the self-employed, the relief packages in India don't provide any benefits or protection to freelance workers.
Sulagna Chatterjee, an actor and dubbing artist, has been vocal about this lack of protection and the fearsome financial crisis awaiting freelancers in India after lockdown. " We are not even eligible for a bank loan, because banks ask you to submit 3 months of salary slip and most of us never have a fixed income," she says. She has started a #FreelancerInclusion campaign for freelancers to be considered part of the economy, made eligible for benefits, and have strong laws to protect them against exploitation.
However, over the last few months, the lockdown has forced a nation-wide work from home experiment – one that for several companies has proven that remote work is possible even beyond the lockdown.
Companies are looking for ways to reduce costs during these uncertain times, and opting to work with freelancers is a favourable arrangement for that.
Recurring employee costs can be brought down by paying freelancers based on projects. Flexible staffing could be implemented based on specific business needs.
According to companies like Infosys, Tech Mahindra, Accenture, EY, Deloitte, and Simplilearnroles, roles that are in demand for a short duration of time or require niche skills, will likely be converted to gig jobs very soon.
Richard Lobo, the executive vice president and HR head at Infosys says, "Companies are now much more used to having a virtual workforce, and traditional boundaries between full-time employment and freelancers will blur. At Infosys, we have been using freelance talent for quite some time. We use this talent pool either to meet variations in demand or to fill in positions that need specialised skills," he said.
The Future Of Freelance Work Could Change For The Better Post-Lockdown
It had already been estimated by many that within the next decade, a majority of the economy's workforce would be freelancers. The current remote work experiment is likely to accelerate this transition.
The lockdown has forced organizations to rethink how people work. As they adapt to effectively integrating a remote workforce, the likelihood of employing a freelance work model is bound to increase.
Freelancers have a public record on display of their ability to work remotely. They can easily be integrated into a remote work model without compromising on productivity, while reducing costs for the organisation.
With the numbers and organisations' mindsets showing favourable signs of a steady rise in demand for freelancers, we're possibly at the brink of a revolution in freelance work.

You're invited! Join the Kool Kanya women-only career Community where you can network, ask questions, share your opinions, collaborate on projects, and discover new opportunities. Join now.
---