I remember studying about the different leadership styles in school. And I remember being incredibly confused about trying to decipher which one I fall into. Moreover, with the workforce undergoing a series of changes all across the globe, the notion of leadership in all its pragmatic glory is more dynamic than ever.
But let's move on from the old school jargon here. If you'd prefer pop culture entertainment to hoards of theories (like me), then boy, do we have a fun piece for you! Here's a list of all the leadership styles explained through characters you've known (and may be liked).
So read on to find out which leadership style you fall into by figuring out which character you most relate with!
Bholi Punjaban: Autocratic Leadership
When I first read about autocratic leadership the only name that came to my mind was that of Regina George (Mean Girls). And then Blair Waldorf (Gossip Girl). They're both model autocratic leaders with their absolute disregard for their subordinates –or 'minions' as we fondly know them.
But let's hype up the desi-ness in the house with our homegrown Richa Chadda's firebrand performance of Bholi Punjaban (Fukrey). A classic example of autocratic leadership, Bholi Punjaban single handedly (and rather tyrannically) runs her gangster racket in the Delhi underworld. One of my personal favourite performances ever, she manages to keep the entire male cast of the film in check.
If you have more than 3 yes's in that last bit and generally relate with the character or aspire to be like her, or Regina George or Blair Waldorf (for those last two, I wonder who doesn't); then congratulations! You're an autocratic leader.
Jules Ostin: Democratic Leadership
Jules Ostin (played by a marvelling Anne Hathaway in The Intern) is the millennial leader we're all secretly aspiring to become. A savvy millennial entrepreneur, leading her fancy athleisure fashion startup into success, Jules Ostin is that warm and affable boss we can only hope to have in real life.
If you've managed to answer more than 3 questions in the last point, then congratulations! You're a democratic leader.
Rapunzel: Coaching Leadership
Personally, I feel Disney's narratives are particularly underrated when it comes to their relevance in educating adults too. It's got a little something for everybody! Exhibit A: Rapunzel's (voiced by a brilliant Mandy Moore in Tangled) transformation as a leader in the second half of the film.
Remember when Rapunzel finally takes the plunge to go out there, sees the "floating lights" and decides that nothing can stop her? Apart from a host of other major obstructions in her way, a minor one includes her companions -Flynn Rider and Maximus, the horse refusing to get along. But she manages to pacify the two of them while also ensuring that their friendship sustains beyond just her journey.
And that is what forms the essence of Coaching Leadership. An indirect method of disseminating authority where the leader coaches or enables subordinates to perform better.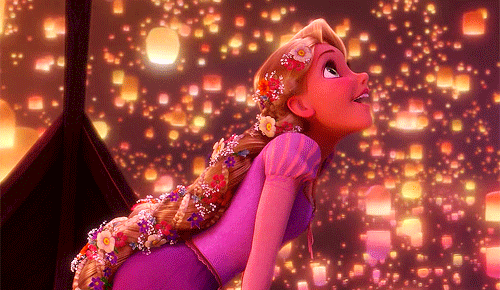 If you've answered more than two of those questions affirmatively, and generally relate to Rapunzel and her quest to answer her true calling, then we've got news for you! You identify yourself as a coaching leader.
Lorelai Gilmore: Laissez-Faire Leadership
The french word 'laissez-faire' loosely translates into 'let them do' or in the context of leadership here, 'let them be'. A classic case of 'live and let live' leadership, Lorelai Gilmore (essayed by an almost too good to be real Lauren Graham in the iconic TV show Gilmore Girls) has the notion of being a cool, fun and non-intrusive leader down.
The manager of a quintessential small-town inn and a B&B eventually, Lorelai has the reins as loose as they come. Her head chef, Sookie (a brilliant Mellisa McCarthy) and the creative freedom with which she runs her kitchen is almost a direct consequence of Lorelai's leadership. Similarly, the inn's concierge -Michel too, has the freedom and the space to paint his workspace in the colours he deems fit.
The french meaning – let them do -let them be – delegate responsibility – let them work on their own – maximum scope for innovation and flexibility.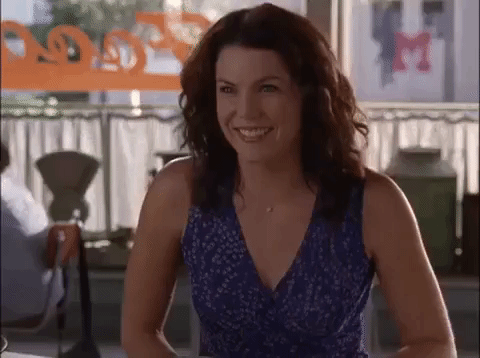 If you answered two or more than two of those questions affirmatively, and if you have had a general affinity to Lorelai Gilmore then congratulations! Your leadership skills fall under the Laissez-Faire style.
Miriam Maisel: Charismatic Leadership
Academically, the discourse on charismatic leadership tends to steer towards examples of historically cataclysmic political leaders. Hitler, Trump, Modi, etc. are often cited as examples of charismatic leaders. But here are some examples from pop culture that many of us can relate more to.
Miriam Maisel (played by a vivacious Rachel Brosnahan) can be attributed as a classic example of Charismatic Leadership. The show 'Marvelous Mrs. Maisel' (set in the sexist and pre-woke era of 1950's New York) traces the journey of its protagonist Midge Maisel as she rises to power and gains popularity as a stand up comic.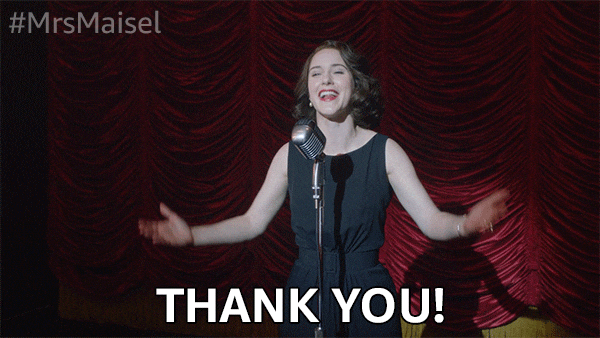 If you more than three of those questions have an affirmative response and you generally relate with Midge and her ceaseless tirades of witticisms then you may have the potential of growing into a Charismatic Leader.
So there you go, all your basic leadership styles outlined! Do let us know which ones do you relate with most and which one you'd like to see yourself becoming in the comments below.
You're invited! Join the Kool Kanya women-only career Community where you can network, ask questions, share your opinions, collaborate on projects, and discover new opportunities. Join now.
---