We're aware of the times when putting on a blazer for an interview made us feel more confident. Or wearing a summer dress made us feel as chirpy as the floral print on it. And, when wearing stilettos made us feel as powerful as Spider-Man spiralling his way through the buildings of NYC.
You may not be what you wear, but you certainly feel the way you look. And these iconic female television characters taught us to draw strength from fashion and make it an accessory that accelerates our confidence.
Blair Waldorf: An Evil Dictator Of Taste
"Fashion is the most powerful art there is. It's movement, design, and architecture all in one. It shows the world who we are and who we'd like to be."
This Waldorf woman doesn't need any supplement to her powerful woman vibe. But we cannot imagine Blair Waldorf without her clothes. The Queen Bee of the Upper East Side, she is all strength and style.
The Gossip Girl universe is known for styling all of its characters as they belong to a fashion fantasy right out of an unattainable dream. But the styling team has done some especially unimaginable wonders when it comes to the character of Blair. The poster girl for 'you are what you wear' B's fashion defines her identity.
Her pantsuits define power. Her ruffled shirts and printed skirts create her boss persona. Her profound fashion statement of mixing strong colours –reds with blues and lemon with greens is nothing short of efficacy.
This carefully curated wardrobe screams strength and persistence. Every consequential occasion is met with an even more significant outfit that has set the fashion standards for generations to come.
An incredibly driven chronic overachiever, nothing represents her strength better than her style statement. Her over-achieving tendencies cross into her style choices as she treats a typical day at school like a walk on the runway. But the element that truly defines both her style and her persona is her headband.
The monarchy may be dead, but Blair's version of dictatorship is ruled by the crown that she calls her headbands. Blair has single handedly created her kingdom at Constance, and it is her iconic headband that gives her the power to rule it.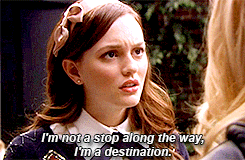 The headband in more ways than one reflects Blair's audacious persona. The headband is a part of the very meticulous finishing to her character. She wears her headband when she takes that final glance into the mirror before stepping out. It's like a sterling knight picking up his sword before he gallops into the sunset.
Just how our confidence can be an inch stronger by simply wearing six more inches, Blair draws her strength from her headbands. This fashion icon may wear clothes that we can only dream of, but the message that gets clouded by the dazzling dresses is that of strength.
Blair shows us how clothes help create a statement, an expression, a declaration of who you are as a person without really saying much.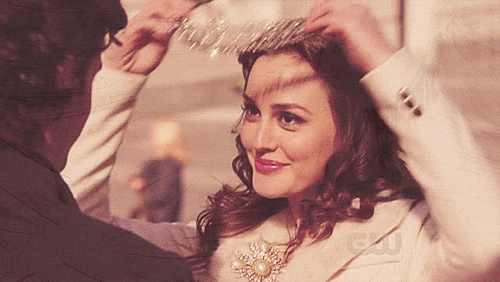 ---
You Might Also Like:
---
Tara Khanna: Matrimony May Not Sustain Your Individuality, Clothes Certainly Will
"She used to be this really sweet, new girl in town, super simple but rough around the edges, but soft. Now she is all styled out, branded from head to toe. She looks shiny and hard, just like a diamond"
It certainly is the Made In Heaven stylists that have created Tara Khanna. The perfect representation for 'clothes make a person' Tara's clothes define not just her persona but also her social standing in the elitist universe of Made In Heaven. The conscious choice of dressing her as per her personality rather than her status is what makes this character a remarkable fashion case study.
From the prettier younger sibling in a middle-class household to business tycoon Adil Khanna's wife and finally a businesswoman living life on her own terms –Tara has been dressed for every part with impeccable detail.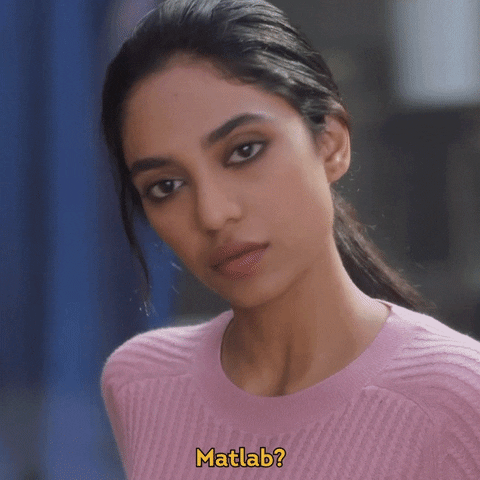 Her pre-marital self was symbolic of the gold nose piercing that always tried hard to be noticed – an element that is conveniently not needed and never worn again post her industrious marriage.
From tacky gold earrings, long unkempt hair and embroidered kurtis to solitaires and straightened blown-out hair. This transformation has been beautifully captured simply through styling and clothes.
As a character that is continually trying to make her presence felt, her clothes always have something to say. Her body-hugging one-button-popped shirts and slim fit trousers pre-wedding look was a seductive and robust attempt to get where she wanted to.
Most of her styles from the flashbacks are loud, attention-seeking and demand to be noticed –perfectly in sync with the motives of her character.
While she isn't overly aggressive and somewhat laconic, it is her clothes that do all that talking.
And even when Tara manages to become a Khanna it is her fusion suits, power necklaces, and regal gold sarees that scream royalty. This conscious choice of dressing in accordance with how we want the world to view us is something that Tara Khanna represents very tactfully.
It is this transformation that is symbolic of both her journey as an individual as well as her styling. Dressing to impress may be a popular notion but making your dressing do the talking for you is something we can all learn a thing or two about from Tara.
Miriam Maisel: We Will Fix It… And Accessorise It
"Everything with Midge starts with an accessory."
For a character that learnt how to drive simply because she fancied pink driving gloves, fashion is certainly a major catalyst in her journey.
Set in the 1950's New York, Marvelous Mrs Maisel is all Broadway, jazz and downtown standup comedy. Colourful hats, netted gloves, long form-fitting overcoats and corseted dresses in all their 1950's glory give us major fashion goals. While the period in itself makes fashion an integral part of the show, it is the colour palette chosen for the titular protagonist Midge that cannot be ignored.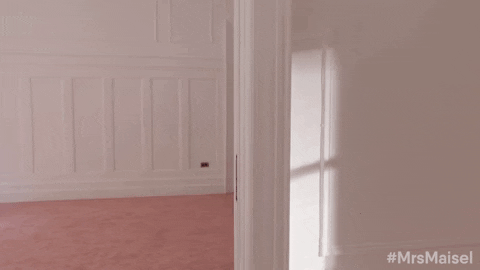 Set in a time when women were incredibly conscious of their fashion choices and matched colours right down to the accessories, Midge's wardrobe is beautifully coordinated amongst all her chaos.
Starting on a journey of self-discovery when her husband decides to leave her, Midge ascertains to become a standup comic. She is dressed in homely pastel shades of pink right at the beginning as she enjoys the bliss of domestic life. This domesticity is soon replaced by chaos – and the comfortable pink with much bolder reds, maroons and blacks.
It is the colours that very tactfully bring out Midge's internal demons even if she appears composed on the outside.
There is also the move from long free flowing gowns in the flashbacks and during her happier times of marriage to more assertive shape fitting suits –an almost deliberate attempt to reclaim her agency as a woman, when it was being challenged as a wife.
Her matching black top and capris with a cutesy headscarf for whenever she heads downtown is a beautiful ode to nonchalant European dressing. The luscious red gown that helps her get the attention she deserves as she performs her heart out on stage is strong, assertive and needs no man. And her character-defining black pearled signature gown that is designed to impress whenever she takes up stage is a marvel in itself.
The initial pink is characteristic of who she is when she starts out. But as the show progresses, so does her character and this pink gradually changes to more confident and decisive colours.
This character growth also manifests in the choice of accessories. From frivolous gloves and colourful hats as a wife and a daughter to stronger defining pearls as a comedienne that commands authority –Midge knows how to dress the part she plays.
This coalescence of accessorising and colour makes us wonder if we can go back to the fifties and grab those gowns for ourselves.
Piku: Fashion Is Comfort
The likes of Blair and Midge can command the world by waltzing around dressed beautifully but our homegrown Piku has a lot on her plate and is a multitasking maniac –something that is aptly reflected in her style.
Her clothes, like many other multitasking women's, rely dominantly on comfort and the lack of time and patience to create carefully structured looks.
The loose kurtas, cropped trousers, Indian fabric prints, sweatshirts and wavy locks of undone hair in messy buns is a look that we're all familiar with.
In the opening scenes, which show her at work as an architect, she is dressed in comfortable printed tunics and cropped trousers paired with thrifty juttis. A combination that doesn't say much but simplicity. The series of cotton kurtis that follow and even her festive look is something that instantly calls out to women who disregard the idea of excess in fashion.
Piku's choice of accessories too lies on the fence of bare minimum –big bindis and sporty watches with occasional bracelets.
She is strong, confrontational and unapologetic. This is beautifully depicted in her unhindered fashion statement whenever she is put on the spot.
In moments when she is battling sexism, arguing with her difficult father or evading the need to answer unsolicited questions, her go-to signature is the wrapping up of her hair into a bun.
Angrily tying up the hair to argue without hindrance, who can't relate to that?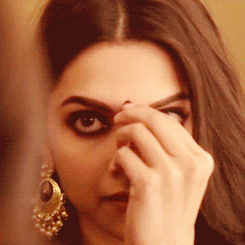 As the only responsible adult of the house she is unequivocally dedicated to all its chores and her baggy t-shirts paired with jeans is a look we can't help but emulate all the time. The character and all of her clothes seems so relatable and inspired by the Indian independent woman's life that this fashion statement is something right out of our daily diaries.
A character whose style statement induces solidarity and relatability rather than triggering insecurities or aspirations is something that we all need. The validation in dressing as deemed practical is something we can all do more with.

---