How to fill the employment gap on your resume? Have you stayed up nights trying to figure out an answer to this dreaded question? If we're being honest, almost every person in the workforce has at some point pondered over this. But, why is it such an overbearing presence of our career journey?
When I was growing up, parents would boast of it as an achievement if their child skipped second grade and went straight to third. Many a times, due to admission dates in school, a child who missed the criteria by a few days would have to bribe their way in to a senior class or else the idea of being 'left behind' was considered a 'waste of a year.'
Similarly, after high school, it was mandatory to get admission to a college of prestige and then go on to a master's degree without even pausing to understand if the student really wanted to pursue the subjects in question.
In a world that is constantly urging us to move on, any kind of breaks, pauses or gaps seem to be a definer for a setback especially when it comes to your career. As compared to men, women have more career breaks throughout their lifespan.
Due to social norms, marriage, motherhood or any kind of caretaking activity at home forces women to step back from their careers because they are expected to balance both work and home.
Therefore, it is really important for women to understand how to fill gap years in resume.
At times, it may be simply  a gap between one job and another and sometimes that gap can be longer than what is deemed right by recruiters and you spend half the time justifying your lack of work.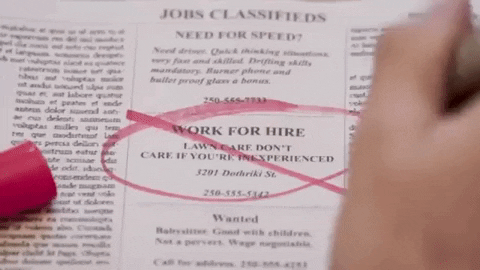 This article will discuss how best to fill in your gap years so that it doesn't become an impediment to your next job.
Contract work
If you have quit a full-time job and are looking for another full-time opportunity, do not ignore temporary work or contractual work for someone. Sometimes, in our quest for that perfect job, we ignore the seemingly smaller opportunities until it's very late. So, while your CV does the rounds of recruiters, if an opportunity for freelance/contractual/work from home job crosses your path, test the waters with it even if it pays lesser at the moment.
Contractual work will allow you the flexibility of hours to go for job interviews and at the same time will allow you to continue work without feeling the pressure of a job. Also, if you already have a contractual opportunity, you will be far more confident in your interview as you negotiate your salary and your role with the company.
Volunteering/Pro bono work
Many organisations NGOs or start-ups would be happy to receive pro bono guidance by an expert or someone who is just starting out. You can either negotiate your travel and food fees with these organisations or find a system to barter with them. Barter can be an exchange of services/skills that can be mutually beneficial to both parties.
Saisha, a finance expert offered her pro bono services to a children's NGO for a month. After a month of working there, the NGO loved Saisha's work and decided to offer her a full-time opportunity on a role that was much bigger than what she was doing in her previous organisation. But Saisha didn't mind because by then she had discovered her love for working for a place that worked for slum children's development and she felt that she was making a difference by doing her bit.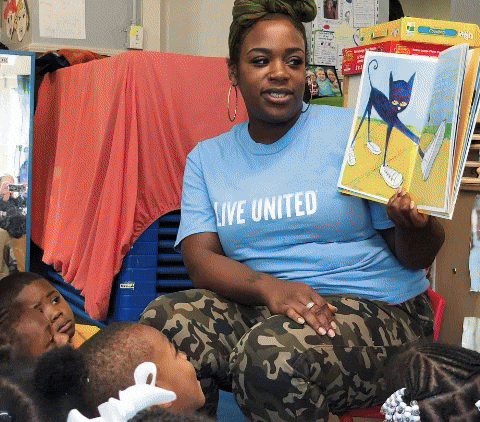 Upskilling
These days, many recruiters are looking for people with multiple skills. The start-up culture has changed the way companies hire and are increasingly looking for candidates who can work in cross-functional teams.
Ainee Nizami, a freelance content writer with an experience of ten years mentioned at the Kool Kanya Freelance Content Writers event, that she believes in constantly learning new things. Currently she is doing an online digital marketing course so that she is up to date with the demands of her field.
If you do not have time to pursue a course, then simply reading about your field and you work will help you be abreast of the fast-changing world of your area of expertise.
Offering your services to a friend
Tired of looking for jobs in social media marketing, fresher Nitya Menon offered her services to a friend who had her own baking business. The friend did not have time for showcasing her work and using it to her advantage to get more orders.
Nitya sat down and made a plan with her about her target audience and how much orders she needed to get to call herself a success. The plan was made for next three months. And Nitya diligently marketed her friend's wares and delivered results.
At the end of three months, not only did Nitya get a job at a digital content platform due to her proven 'experience', her friend also ended up paying her a small fee for the job done. Nitya says, 'I was happy that I did not wait for work to come. This risk helped me practise my skills and it allowed me to take risks, something I couldn't have done for a big company.'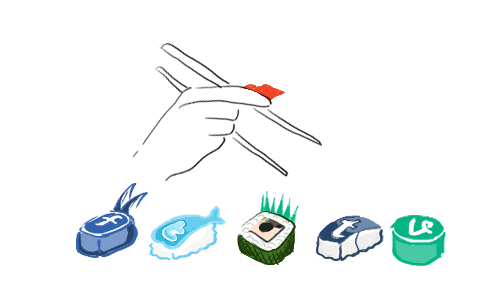 Maternity break/travel sabbatical
If you have been forced to take a work break because of maternity, chances are you don't have the time to pursue a course or even pick up a book to read because looking after a child is a full-time job. But many new mothers feel guilty once they are willing to go back to work. Sometimes,  they lack confidence in their skills or knowledge and at other times, their fear of balancing work and child comes in the way of facing interviewers confidently.
While raising a child may not give you additional knowledge about your area of expertise, what it adds to your CV is a great shift in people management. As a mother, not only do you become more patient, more resourceful and more adept at people handling, you also are an asset to a team where team dynamics are essential for performance.
Highlight the benefits of motherhood instead of covering the gap up as something to be hidden. Tell your recruiters that motherhood has provided the much needed break for you to reflect upon your career choices and now that you are back for a second innings,  you are surer of yourself and your goals and more inspired to set an example for your child.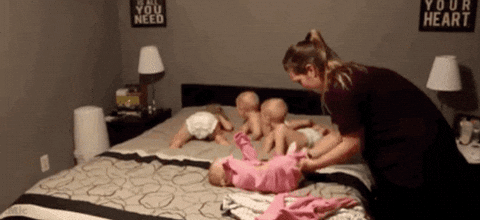 Similarly, a travel sabbatical will not only teach you to be culturally fluent but will also help you understand the challenges that you overcame on your journey. A lost wallet teaches you to let go and find innovative ways to survive without immediate cash. Finding yourself lost in a strange city with an unknown language shows you, your navigation and people skills.
There is no experience in life that goes waste. Each experience teaches us something and that something can be used both in our personal and professional lives.
Practise a hobby
The crazy idea of monetising each and every skill that we have has left us with nothing to do in our free time. In fact, there is no concept like free time any more. The empty spaces in a day are filled with social media and gadgets until the day ends and we realise we have neither been productive, nor done anything that sparks joy within us. Sometimes, our passion turns into our calling.
Tanvi quit her well-paying corporate job after her pregnancy. Complications in her pregnancy did not allow her to pursue the job for a couple of years and after that she did not want to settle down for a compromise in salary or position. While she was financially supported by he husband, she started reading. So much so, that books and books piled up at home until she had a brainwave to start her own book club. Slowly, she started doing reviews of books – first writing and then videos until her book club started functioning as a paid model between publishers, authors and her and she now passionately pursues it as her solo venture.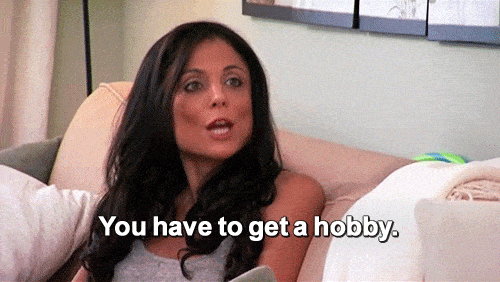 Sobhna Sriram quit her job as a gamer. She joined a Yoga class to stay fit until she started her own fitness company from home and now runs her outfit with mommy and baby fitness programs.
Which hobby did you leave behind when you were in school or when you joined work? Even if it doesn't become a career, your hobby of gardening, music or something simple like writing a journal can give a purpose to your day and alleviate some of your anxiety about finding your dream job.
Gap years do not have to showcase a gap. Imagine filling in these gaps with things you have always wanted to do. Your gap years are a chance to understand whether the next best opportunity is indeed the best for you or not.
So next time you see a friend fretting about how to fill a career gap in their CV, ask them to head over to Kool Kanya!
Additional Credits: Shayri Bhattacharya
---