Among the 59 Chinese-owned apps that were banned in India on 29th June, is the short video making app that saw an exponential boom in popularity in India in the last two years – TikTok. The apps were banned for "security reasons", and with the intention to strengthen the Indian economy.

However, the news has been an anxiety-inducing shock to over 1.2 million Indian creators on the platform – a large section of which had come to rely on the platform as a source of income, in addition to the admiration they received from their followers.

TikTok Had Become A Viable Source Of Income For Many Influencers

Advertisers began to spend on TikTok in India earlier this year, in January 2020. Following this, creators began to charge for sponsored content. The top 50 creators could charge anywhere between Rs 50,000 to Rs 75,000, according to a report by the Economic Times.

Lakshmi Balasubramanian, co-founder of an influencer marketing firm called Greenroom has said, "In just the last couple of months, some of these creators have started charging Rs 3-4 lakh per sponsored video. Campaigns get views in billions on this platform and reach tier 2 and 3 towns. Nowhere else do brands get this kind of numbers."

The app has over 200 million active users in India, and they account for 44 percent of its market. India is also the second-largest market for global apps. However, Indian users' contribution to actual consumer spending on these apps is merely 0.3 percent, leading to experts pointing out that the ban will probably not dent the foreign economy the way it intends to.

Influencers Don't Dispute The Decision, But Are Anxious About How The Ban Will Impact Their Financial And Mental Well-Being

While most of these influencers have agreed that the government decision to ban the apps is not something they dispute, they are now scrambling to find new ways to make a living.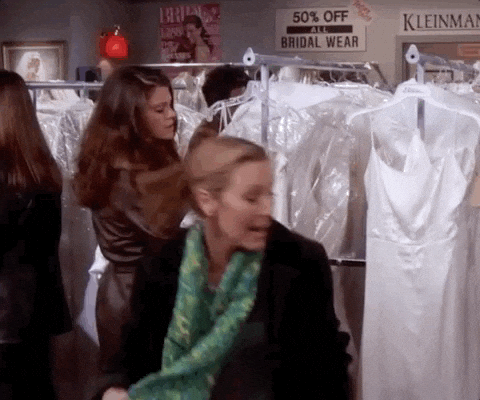 Geet, a TikTok influencer with over 6 million followers, told VICE News, "My heart sank when I heard that TikTok was banned." Geet is paralysed from the waist-down, and had used her reach on TikTok to create motivational content that inspired others. She says that TikTok allowed her to come into herself and become empowered. It didn't discriminate based on disabilities, caste, or socio-economic backgrounds.

"Through TikTok, I could give motivational speeches and teach English to more than one million slum residents through 15-second videos. I have had so many people come up to me and say my videos and story helped boost their confidence or helped them in dark phases of their life," she said. Based on a live session Geet did after the TikTok ban was announced, she says that people were concerned about their financial status and mental health going forward.

Dr Prerna Kohli, a Delhi-based clinical psychologist, has backed these concerns. She emphasises how in a time of reduced availability of vacancies, increased unemployment rates, job losses, and pay cuts, finding a solution to financial hardships for TikTok users who depended on the platform for income, will be hard. She believes that this could lead to mental health crises in the community.

"Followers will experience withdrawal symptoms, such as anxiety about what else may be snatched away, anger, that a 'super' power can take away their source of joy and entertainment, repeatedly checking their phone to see if TikTok has magically started working and not knowing what to do with their free time," she added.

On the other hand, the Chief of the National Commission of Women, has raised issues with the content on the app in the past, and believes that the ban will do the platform's users and influencers a lot of good. "I hope they will now focus on their actual lives rather than being on these useless videos on TikTok," she says. "If parents start depending on earnings of their little children that is also child labour according to me. I hope other platforms learn a lesson from this ban. I do hope because of better policies other platforms will sieve such videos."

Despite Its Shortcomings, TikTok Managed To Create An Inclusive And Democratised Online Space In India Like No Other Platform Has Before It

TikTok has been subjected to widespread criticism and inspired protests calling for its ban in the past.

It has been accused of promoting obscenity, and sexist content. The platform's control over problematic content had been lax at best, but a call for stricter policies and content control might have resulted in more holistically beneficial results than calling for a ban.

Its users have been ridiculed and the content viewed as "cringe", but somewhere along the way, TikTok became a platform that allowed for democratisation in freedom of expression.

The platform, in India, adopted the rare quality of being an outlet for creativity but also a safe space for creators, in a way that didn't cater to just the privileged sections of society.

The app's ease of use, coupled with the 14 different vernacular languages it was made available in, attracted people from marginalised sections, smaller cities, and rural areas. Educators, artists, story-tellers, and performers, could all find their audience and get recognition. It is this inclusivity that allowed for TikTok to create a distinctively Indian and democratised social media culture in India.

Meenu B Lakshmi, an aspiring college lecturer talked about how the platform didn't discriminate based on talent or gender. "TikTok is where we get recognition. The interface is such that all types of content—cooking, comedy, dancing, singing—is available," she says.

With the loss of their channel of income and visibility, India's TikTok influencers are looking for local alternatives to the app, rather than for a different kind of job.
TikTok granted visibility, acceptance, and fame to people that had otherwise largely been excluded from the Indian and global narrative. This is not something that they can be expected to let go off just yet.

You're invited! Join the Kool Kanya women-only career Community where you can network, ask questions, share your opinions, collaborate on projects, and discover new opportunities. Join now.
---