Hey freelancers, now that you've started treating yourself as a solopreneur here's the ultimate guide to finding success as one.
To recapitulate what the notion of being a solopreneur entails in nutshell – it is a business owner who works and runs their business alone. The reason why freelancers should start referring to themselves as solopreneurs? This term is inclusive of all the integral jargon as follows – something that the impression of a freelancer misses out on.
Solopreneurship entails the economic risk factor that is key to the definition of an entrepreneur.
Referring to oneself as a solopreneur helps break the notion that the term freelancer shies away from everything monetary and marketing.
There is a disheartening misconception in the conventional sphere of corporate functioning that freelancers work for free.
And since there are several freelancers out there who have aced the marketing game and the economics for themselves – the term solopreneur is simply more inclusive and more rewarding.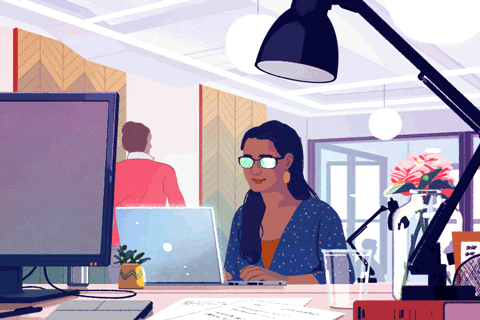 So the road to success as a solopreneur journeys through the following milestones:
Planning and setting goals
In most traditional workplaces, employees are periodically instructed to share their professional goals with a multi-person team, freely engaging in conversational feedback. As a solopreneur working independently this process should be considered as valuable.
As a solopreneur, one should separate professional goals into three temporal categories – annual, weekly and daily.
Annual
It is significant to not lose sight of the picture that you had going into business as a solopreneur. Your annual goals should reflect this picture. To set your annual goals, retrospectively incorporate the successes and the failures of the past year and chalk out realistic priorities for the next year.
Weekly
Weekly goals should most likely be dedicated to the projects you have undertaken. These should chart your project-wise progress and reflect the quantifiability of the work completed.
Daily
Daily goals on the other hand are more to do with your routine and your lifestyle. Plan and decide on the fixed number of hours that you will dedicate to work daily. These should be able to reflect your priorities and things-to-do for the day.
Your brand = You
Branding yourself as a solopreneur is basically synonymous with postulating your best face to the world. Your brand is more than just your name, your logo, or the colours you choose. It is a reflection of your unique style, your USP.
Every aspect of your brand is a representation of yourself to the audience. Branding as a solopreneur implies this advantage – being able to use your distinctive personality and unique experiences to inform your brand.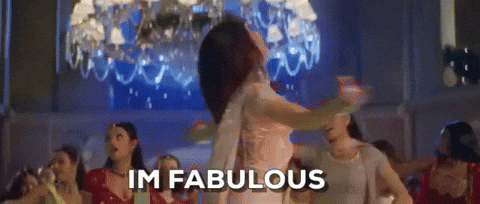 Don't be afraid to outsource – Make use of the online tools available
The road to success is paved with several painful realisations, the first one of which: You cannot co everything alone!
To be focused on building your brand and becoming a leading entity in your industry, one has to ensure the smooth functioning of several seemingly inconsequential aspects. And the focus on creating a brand can be a tad arbitrary if these building blocks are given more attention than what is necessary.
Invest in a great website
A website is an incredibly significant self-promotion tool for budding solopreneurs. A great website narrates your professional story in a relatable and linear fashion. In comprises of your CV, samples of your past work, your primary line of work in allusion to your current clientele. It should offer the ways your prospective clients can get in touch with you – a contact form, an email address, links to your social media accounts, etc.
You don't have to be an expert web designer or a developer for this – outsource. Seek out a nearby professional who offers the service. A range of independent web designers and developers typically work on a project-basis with a wide gamut of other freelancers and also have client relationships with a cross-sectional line of businesses. Working them can be a useful addition to your own professional network, regardless of your field and line of work.
Utilise online freelance work platforms
A certain project may require work that surpasses your threshold of expertise, but there is no reason for you to decline work of this nature. There's an abundance of legitimate places online to find freelance writers, graphic designers, developers, marketing professionals etc. This makes it easier to outsource the part of work that does not cater to your domain.
Being active on these freelance job-seeking platforms like Elance and Upwork also ensures that you don't have to restrict your clientele to your geographical proximity. These platforms boast of clients seeking work across the globe. Creating a profile will not only ensure diversity in the range of work but also promise the constant influx of clients and projects for the continuity of your work.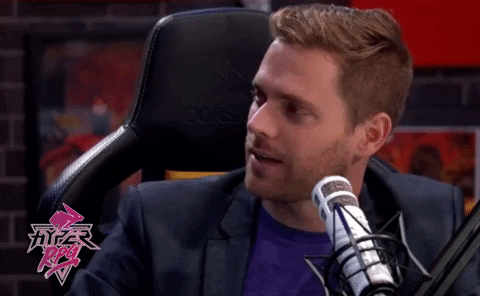 Take advantage of the sharing economy
The excessive reliance on sharing economy boasts of an abundance of opportunities to put forth your skills and assets to use in both career and non-career oriented ways. As a solopreneur starting out, you can make good use of your pre-existing assets to yield an extra flow of income.
A car that's not being used most of the time? Why not put it up for a ride-sharing app like an Uber, Ola or a Zoomcar. A spacious, well-kept home can be a great candidate for an AirBnB. After meeting a certain financial criteria, you can even explore peer-to-peer lending options through Prosper or Lending Club.
Engaging with external viable lucrative options will ensure an extra cash flow that can come in handy for various possibilities. Especially as a solopreneur starting out, one has to make certain conscious lifestyle decisions that can help boost your business. Taking advantage of the sharing economy is just one such lifestyle choice that can bring you a financial comfort in the long run.
Promoting yourself
Having an online social media presence is no longer restricted to means of self-expression. Treat it like a platform that communicates your business, your work and your USP. Flesh out your professional social media accounts with versions of information contained on your website.
Keep the professional away from the personal
Your professional accounts must be handled, organised and strategised completely separate from your personal ones. While your personal social media is your platform of self-expression, a way to connect with friends, share your life experiences, etc. you professional social media is the first thing that the client will seek out for in their decision to hire you.
Your social media is the first thing a client will look out for and it is the first level of uncommunicative interaction that the client will engage in with your profile. Therefore it becomes necessary to ensure that your social media profiles are representative of the ideal and the work you are trying to propagate – your work, your professional experiences, the ideologies you believe in, what being a solopreneur means to you, etc.
Choose your platform wisely
While there is the need to be active on as many platforms as possible, it is also crucial to choose the right and the most significant one in accordance with your line of work. If you are a writer for instance, then twitter is perhaps where you must focus most of your attention. As a photographer or a designer on the other hand, Instagram should be your preferred mode of showcasing your work through pictures and videos. In any case, this prioritisation of platform must be well thought out and chosen in accordance with the nature of message you are trying to communicate.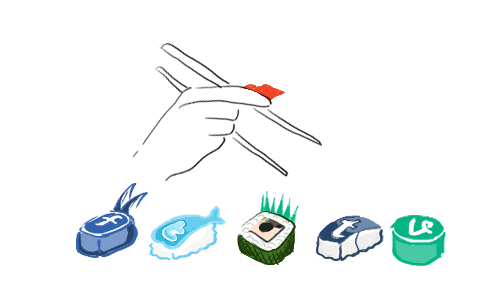 Business accounts
Once the ball of your business sets rolling and you see an eventual and gradually growing income, taking your professional accounts to the business level should be the next step. This can lead to a decent-sized promotional budget and consequently make way for more aggressive forms of self-promotion such as paid search ads and sponsored social media posts.
It's time to upskill yourself. Change that freelancer tag into an earning one by calling yourself a solopreneur.
---