If you're a writer working independently and are operating your own blog, chances are that you're scrolling through your blogs more often than you are scouring Instagram. Nervously calculating the number of views, likes and comments; perpetually wondering why have they not increased in number is perhaps how you start your day.
So how does one escape this anxious-riot of a roller coaster that makes you question your identity as a writer almost every other morning?
Since it is validation and recognition that all of us writers crave for, the perfect way to garner that audience for your words is through mastering this little trick called writing SEO friendly articles.
What is SEO and why should it matter?
SEO means Search Engine Optimization. In a nutshell, it's a set of guidelines laid out for optimising your website or blogs so they're able to achieve higher rankings in an organic search on the search engines. It is these rankings that determine the position your blog will appear at in a basic Google search. Higher the ranking, higher the position of your blog for any related search queries.
Since the visibility of your blog is so dependent on the degree to which you're able to adhere to this SEO gospel, here is a foolproof guide to writing SEO friendly articles.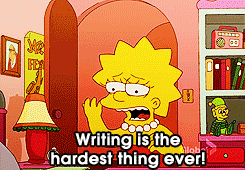 Start with a keyword search
Fun fact: Google handles over 40,000 search queries in a second. So how do you cut through all that traffic and attain that coveted position on the 1st page of the results?
By targeting specific keywords and phrases your potential readers are looking out for. To identify these hot keywords switch over to your social media platforms and research what your target audience is currently talking about. Observe the trends and pay close attention to the exact phrases and hashtags they use. This can be a good solution to the perennial "What should I write about problem?" too.
Just scour the Internet for trends and keywords and that's what you should write about. More than providing a solution for your routine article ideas search, writing about what is trending is a sure shot way to start garnering a dedicated audience for your blogs.
Having said that, it is also equally important to be passionate about what you choose to write. Writing SEO driven articles can be a good way to gain an initial dedicated viewership for your articles but ensure that you have a good balance of both to sustain that viewership.
Google Trends is a great tool that can yield popular keywords for any given time. At moments when you're running low on keyword ideas, getting inspiration from your competitor blogs is a good way to start.
Use tools like SEMRush to understand the process of keyword rankings. SEMRush is a great tool to explore your online competition and understand how they are functioning to help garner ideas for your own.
It is also important to understand that the most obvious keywords are not always the best keywords. Most search queries tend to use very specific long-tail keywords - keyword phrases and questions when the searchers are looking for something specific.  Since the shorter and more popular keywords generally face fierce competition, there is a better chance of ranking in the top results for long-tail keywords. Doing this also allows you to zero in on higher quality website traffic that often knows exactly what they're looking for.
Once you've done this basic keyword search, plug them into a keyword research tool like Google's Keyword Planner, Moz's Keyword Explorer, Ubersuggest, Keyword Tool and so on. Doing this will give you the monthly volume for any keyword which let you know the degree of competition that there is for any given keyword – thereby determining the long-tail and short keyword demarcation.
Remember that your focus keywords will evolve over time as trends change. Be sure to conduct a periodical keyword research to continually ensure that you're still focusing on the right set of keywords for your target audience and not missing out on vital ranking opportunities.
Sprinkle those keywords throughout your post
Once you've decided on the list of target keywords, it's time to start writing. Write a piece that is centred on your focus keyword. It is also important to understand that you are writing for humans – not search engines.
Write in a manner in which the keywords organically flow through your piece without hindering your writing style or the article's capacity to engage with the audience. As you write your blog, your keywords and natural variations should be regularly interspersed throughout your post rather than being stuffed simply to be picked up by the search engine crawlers.
To avoid keyword stuffing, structure your article in the following manner and ensure that your focus keyword appears in the following places –
Your title
Headings and subheadings
URL
Image alt text
Meta description
Throughout the content a certain number of times depending on the length.
Focus more on engaging readers with a natural writing style and take their needs and interests into consideration. Avoid overusing any keyword and let it flow organically through the text. Search engines notice keyword stuffing and penalise the website accordingly if the text feels forced or if reader experience is compromised.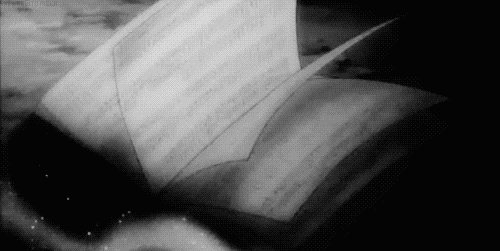 External linking
As you build your blog posts, don't be afraid to link to other articles or blogs on different websites. External linking to reputable websites not only offers your readers with an additional material on the information, but also shows the search engines that you have done your research.
Once you have a dedicated viewership and start being noticed by the search engines, the other websites or blogs may also reciprocate by linking your articles to their pieces thereby garnering more audience for you.
Moreover, nothing strengthens a blog more than strong research-backed statistics from influential websites. Compelling research helps you construct a more convincing argument that helps increase the willingness of your readers to believe in you and flock to your future pieces too.
Aim for longer blog posts
In an age of shorter attention spans, one would think that shorter blogs is the way to prevail on the audience's phone screens. But the search engines with their SEO-favouring ways have another story to tell.
The longer your blog post, the greater is its chance of appearing in the top search engine results. SerpIQ found that the 10th position pages have 400 fewer words than 1st position pages. Longer posts will rank more easily for your target keyword.
Think about it this way: the longer your blog is, the more opportunities the search engine has to figure out what the blog is really about. The longer the blog is the more chances you have of organically integrating your focus keywords without them appearing stuffed. A longer length gives the search engines plenty of keywords to work with and enough text to crawl and help them understand what the blog is about.
The general recommendation is writing a minimum of 300 words per blog post. For a 300-word piece the frequency at which your focus keyword should appear throughout the piece is around 5-6 times. This frequency is adjusted and increased as and when the length increases.
Yes there is a downside to longer blogs –that it may scare off your readers. We live in a world of skimmers and scanners. In a heat map analysis, CoSchedule learned that only 10-20% of their readers were making it to the bottom of their posts. So, the important question is, how can longer blog posts appeal to today's online readers?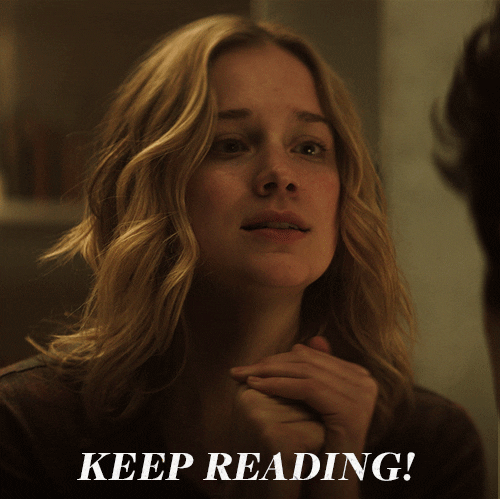 The easiest answer to this is to structure your blogs in a way that hooks short-attention spans. Tighten your sentences and paragraphs. Tweak a long-winded sentence into two. Don't exceed your paragraphs beyond 3-4 sentences and take full advantage of subheadings.
Structure your blog with a transitional vocabulary constantly reminding the reader at what point they are in the blog through subheadings. By following these techniques you can create blogs that are easier to read and appear less intimidating to the scanner's eye.
Internal linking
Linking to other pages or blog posts on your website helps search engines crawl your website and create an accurate sitemap. This sitemap is also a big contributor to a higher ranking. It helps the audience discover more of your content and place their belief in you as a trustworthy and credible source of information.
Internal linking to other pages –
Keeps the users on your site for a longer time
Helps them engage with more of your content
Reduces bounce rate
And increases your potential for a conversion –or simply an added dedicated reader
Similar to the keyword stuffing issue, ensure that you don't overdo with the interlinking too. While it can be tempting to link back to all of your blogs and web pages, it is important to link only the relevant material. Choose the ones that enhance the point you're trying to make and organically tie in with your current argument.
In an age where the world thrives on the digital realm a lot more than the real one, being a writer today calls for more than simply knowing how to write. Integrate this SEO gospel into your pieces and pave the way for your digital success.
---