How to say 'Yes' to the opportunity, and not just on the meeting invite!
Are you quarantined? Or afraid you might be soon? Had an interview lined up and now it will have to be conducted on video call? Or just working from home, and video conferencing is the new meeting space?
Say 'Yes' on your calendar
Chances are you have an invite sent on your Google calendar. Click 'Yes'. This helps the other person know that you have received the invite. If all you received is an email stating the time of the interview, do send back a confirmation email and ask how the meeting is to happen. Will it be a Hangout call, a Zoom call, a Skype call or a WhatsApp Video call? You need to know this in advance.
Also, if you are interviewing with someone from another country, check time zones. Do they mean 10AM your time or theirs? Spell it out. For example, say 'Confirming our call for 10 AM IST and 9:30PM PST'. Don't leave this to assumption.
Know your interviewer
It is absolutely okay to ask who will be interviewing you, in case that is not clear. Once you do know, find out what you can about them. Check out their LinkedIn profile, and other social media. You might discover someone you know in common professionally, or other common interests. These can be good conversation starters. Interviewers expect that you would have checked them out on LinkedIn before, (but not on other social media so don't mention that you stalked them on Facebook).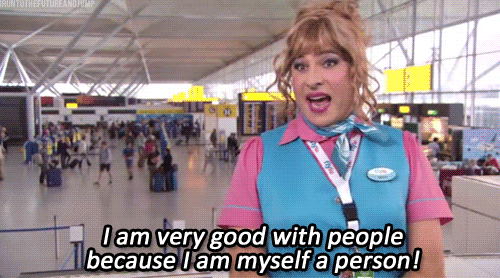 Dress appropriately
Just because you are interviewing from home, doesn't mean you shouldn't dress up for it. However, you are still at home and it would be odd if you showed up on video in full formals.
Think of what you would wear for this interview if it was in person, and take it down a notch or two.
So instead of a business coat, wear a smart shirt, for example. A little makeup is fine too.
Do a mic, camera and background test
And find a good spot. Treat your background like a 'more about me'.
You need to be on your computer at least half an hour in advance.
First, do a thorough mic and camera check. You should not be struggling with it once the interview starts. If you find that either your Internet, or your camera or mic is not working, try using an alternate device like your phone. If it still doesn't work, it is better to send an apology note with a reschedule request half an hour in advance, rather than having the interviewer dial in and find you MIA.
When you do a camera check, notice how you look. Is your face too dark? Find a spot with better light. Your face should be clearly visible and uniformly lit. Treat the camera screen like a movie frame. Filmmakers (and Insta influencers) can teach us a lot about mis-en-scene, all the elements in a movie frame, and the story they tell.
Pay special attention to the background. Not only should you make sure it is not cluttered (no towels for instance) you can also use that space to reveal more of who you are. Think books, artefacts, photographs. More personal workspace, less bedroom.
Use the time before your interview to collect your thoughts. Usually, when we are at home, we have a home persona, which notices the cobwebs, the tasks at hand and keeps an eye on the kids and their schedules. Half an hour is the minimum amount of time needed to drop the home persona and slip into the work one.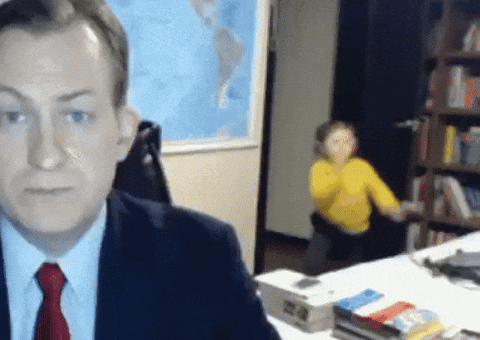 Have your notes open on another device
I always make notes of talking points before all my interviews. The great thing about remote interviewing is that you can actually refer to your notes. The way to do it is to have them open on another device, like a tablet or a phone, next to your computer. This way, you can refer to them without having to exit the interview screen.
Make sure you won't be disturbed
Let everyone in your family know that you will be interviewing so that they know that your room is out of bounds till the interview ends.
Five minutes before your interview starts, give everyone a heads up and ask them to keep voices low.
Someone washing utensils is an absolute no-no, as I found, much to my despair, on one interview call. Sounds you wouldn't notice otherwise, like the sound of someone taking a bath, the washing machine or a drill from repair work at the neighbours, can disrupt both yours and your interviewer's attention, so make sure you've accounted for that.
Do a social media check
Chances are, your potential client is looking at more than just your LinkedIn. Recruiters and clients want a more holistic picture of you, and this becomes even more important when you are interviewing remotely. It is possible that you will be checked out on Instagram and Facebook as well. Do a quick run through to ensure that there is nothing on your social media that will create a negative or otherwise unwelcome impression. That includes private photos that should stay private, anything NSFW or reference to drugs etc.
I also sometimes check my feed for posts with strongly controversial political opinions. I usually keep mine, especially if it is something I strongly believe in, but that is your choice and your call. I have sometimes changed the settings of some posts to private, just before a big interview. It is a call I take based on the situation, how likely it is that the interviewer will get the context, and what is the worse that can happen if they hate my guts. If it is a job or project that you want at all costs, I would suggest you remove anything that is hotly contested, especially those issues where people's emotions run high.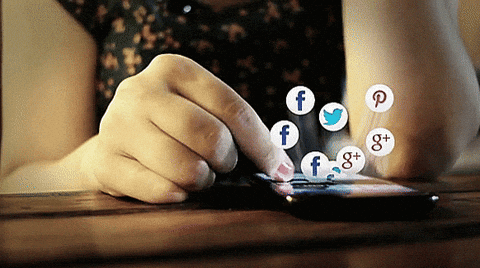 And finally remember, no matter what you are interviewing for and how much you want the job at hand, this interview is as much yours as theirs. You are interviewing them too.
Is this opportunity worth your time? Is it a good use of your skills? Will you be satisfied with this role? Ask the questions that you need answers to.
When you come from that space, you are naturally more confident, because you are not just waiting for someone to approve of you. Knowing and reinforcing our own value to ourselves is the way to ace all interviews, remote or not.
---