"This is my first job and as it turns out, I'm the youngest in the office. I feel extremely inexperienced and under confident in front of all the senior people in the workplace."
Dear Kool Kanya,
I just graduated this past year and I bagged my first job soon after graduation. As proud as I felt after the opportunity, a week into the job I realised that I am the youngest in the workplace and literally everyone is older than me by a far margin.
More than the age-intimidation aspect of it however, I feel so inadequate! I have a lot of thoughts and ideas but no opportunity to speak up during the meetings. There is so much jargon being hurled at me that I am unable to say what I think.
I think it would help if even one of them could ask me what I think or what ideas I have so I have the appropriate space to speak up. I don't want to come off too strong or be presumed arrogant or rude either -which I worry might happen if I speak out of turn.
I think I need to find that balanced voice. But how?
Love,
Young & Inexperienced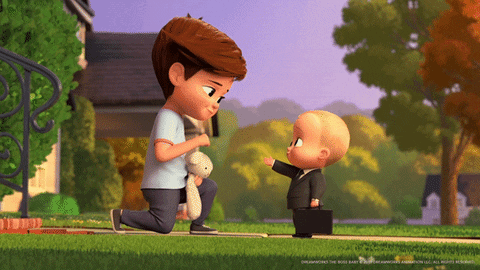 Dear Young & Inexperienced,
First off, congratulations for your job!
Secondly, I don't think you have understood the gravity of how consequential this achievement truly is. Commemorate it. And once you've begun to revel in it, you will naturally feel more confident about it.
Trust in the fact that the organisation chose you over several other candidates. That has to account for something. Believe in yourself and your capabilities. They hired you for a reason. All you have to do is show them that precise reason.
As far as garnering the confidence to speak up in meetings and amidst other senior employees, it is just a matter of breaking the ice. What I would suggest, is begin by interacting with your experienced coworkers on a more personal level and in a more comfortable setting to start with.
Hang out with them during lunch and other breaks, talk to them about things other than work. That will definitely help you get more comfortable in their presence - both in meetings and otherwise.
Once the ice is broken, start with asking questions first rather than expressing opinions. Show them that you are willing to learn, that you want to understand the system and the organisation better so you can develop your opinion. This will help ease your angst about coming off too strong.
As a fresher, your seniors do not expect you to know everything. So it will be absolutely alright, encouraged even, that you ask questions and learn on the job. Being the youngest in the workplace can have a lot of perks. This is perhaps the only time your mistakes will not be held against you. Trust that you are on the journey to becoming a better and better professional.
Finally, once you are more comfortable and your coworkers have grown into acquaintances, I am sure meetings won't be as daunting as they are right now.
Love,
Kool Kanya
---