Gone are the days when office wear adhered to a strict dress code. Times are changing. Barring a few industries, maybe, a little flexibility in your formal dressing is now acceptable.
With the fashion world floored by the sneaker trend, it would have taken a lot of resistance for the kicks to not kick into from the gym to the conference room. Thank god for this trend, sneakers are now a versatile pair of footwear that can go with any form of clothing, for that matter, weather even.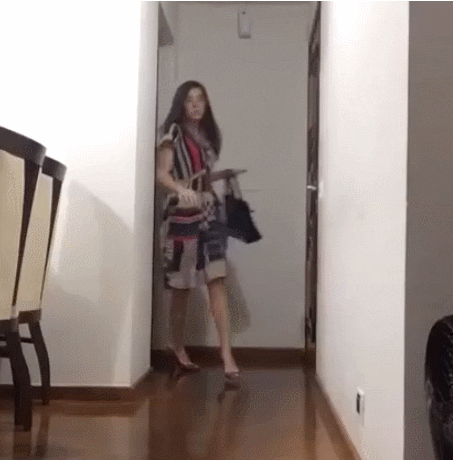 Who needs uncomfortable high heels when you can strut around giving orders in your comfortable kicks? With a bit of careful consideration, here are some of the ways which can get you started on a well-thought-out business look with your favourite pair of sneakers.
Clean and classy
Wearing sneakers might seem like the most hassle-free way to head to work but to sport this look one also needs to understand the rules.
Kickstart by investing in a good pair of sneaks, they need to look superlative and classy.
Make sure your sneaks are clean and dust-free because you don't want to give the impression that you ran a race and reached your workplace.
With the rains, you may have to keep some cleaning agents handy. Wet wipes, stain remover, a clean cloth or even toothpaste to deal with any shoe mishaps.
Tailored silhouettes
Keep your clothes classic and tailored. Be it your trousers, jumpsuit, a dress or skirt, make sure it is well-fitted.
You can pair your trousers with a formal shirt and throw in a blazer.
You will have to see what colour sneakers would go with your look but if you are in doubt, wearing white kicks can be your safest bet.
You can wear a formal top or knit with a knee-length or midi skirt and team it up with a pair of your regular white sneakers or metallic toned plimsolls may work well too.
Monochromatic
Monochromes always work well with the sneaker trend.
Choose a neutral palette in beige, white, black, khaki, brown or grey from top to bottom in formalwear.
Throw in a complimenting colour of trainers to play out the serious and fun combination.
Drench in trench
With the rain gods pouring, opt for a pair of formal black trousers and collared black top to go with it.
Layer it with a trench coat and throw in a pair of animal print slip-on sneakers.
Apart from looking stylish and professional, you may manage to stay partly dry and comfortably wad your way through to work.
Blazer all the way
When in doubt, wear a blazer. A structured formal blazer in solid hue or print instantly underplays the casualness of your sneakers.
With the rains carrying off white sneakers without slush and mud stains can be hard, so your best choice would pick a metallic pair or black trainers.
Pleated skirt
Mid-length or ankle-grazing pleated skirts make for amazing formal wear.
Avoid prints or any kind of jazz, keep the colour palette muted.
Pair with a simple boxy top or formal blouse.
Sport your kicks in a neutral tone and keep it serious with a formal tote bag.
Match 'em up
While white sneakers seem like the most trusted sneakers that go with any outfit, you will be surprised with the multiple possibilities of ditching the classic white and playing stylish with other hues.
Black sneakers can be a safer way to work formal clothing with a matching black blazer.
A navy blue pair of trainers can be worn with a similar colour top. The idea is to pick a colour from your outfit and match it with your footwear.
---