From coy daughters-in-law, 'vamp' mothers-in-law, and snarky sisters to analysts, journalists, bomb diffusers, and police commissioners. We thank OTT Platforms for taking this plunge and giving us women characters with legitimate jobs.
While mainstream cinema and television left our incessant grouse of portraying women in unchallenging stereotypical roles on read, it is the OTT platforms that have managed to poach themselves into this group chat and respond to our unheard rambles.
This past year saw a successful surge not only in the general drift of female-led shows but also in the trend of illustrating women not as mere catalysts or manic-pixie-dream-girls but characters with legitimate real-world jobs that inspire us to actually make it big in life rather than instilling in us coveted desires of traveling exotically or marrying our 'true love'.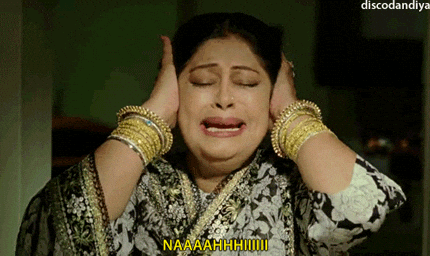 So we've curated a list of (hopefully what should be a lot more to come) recent TV Show characters that have not only inspired but also amazed us and several other Kool Kanyas out there!
Tara Khanna from Made In Heaven
Matrimony can certainly lead to a coveted social standing and legitimacy but it cannot sustain your individuality –something that Tara had learnt right at the threshold of her lucrative marriage.
Raised by a mother whose only lesson to her two daughters is to make good use of their youth and beauty to inch their way out of middle-class poverty, Tara Khanna manages to twist this wisdom into eventually creating a life and a career that she always dreamt of.
While it is difficult to feel culpable for a character who has manipulated and seduced her way into reaching where she always desired, you end up admiring her journey and lauding her to make use of the only instruments at her disposal and translating that to her advantage.
Amidst all the hypocrisies, classism, uber-wealthy weddings, power struggles and sexuality what remains constant however, is Tara's dedication to her work.
Her journey to power starts with her corporate job and ends with her entrepreneurial venture. All of her motivations, her desire to rise to power, her attempts to climb the social ladder culminate in her ambition. She is immensely serious when it comes to her work and will go to any lengths to ensure that the ventures she undertakes falls through successfully, no matter what the scenario.
"Kaam karne ki kya zaroorat hai"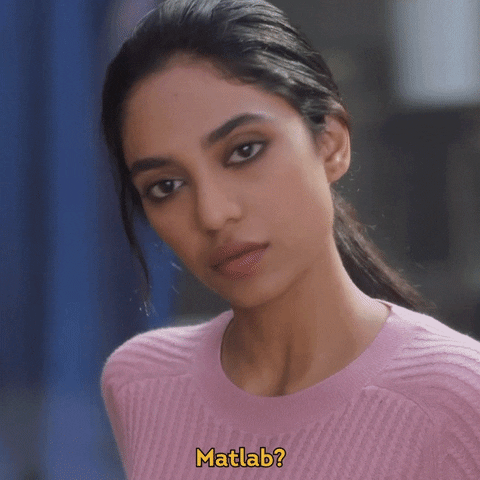 It is this determination and persistence (not to mention her fabulous fashion) that inspires women everywhere to stay true to their ambition and work towards making a place for themselves not just in the workspace, but everywhere.
Damini Rizvi Roy from Four More Shots Please!
Making an attempt to ignore the skewed notions of 'feminism' that the show altogether tries to postulate, let's look at Damini Rizvi Roy's character in isolation.
This fiercely independent character has a sexual appetite that sits on the fence between promiscuity and social acceptability; but unlike several other objectified female characters that have preceded Damini in television history – that is not all that defines her.
An award-winning journalist and the founder of an investigative journalism portal, Damini is career-driven and treats her job like her life's sole purpose.
She is as affectionate and nurturing towards her founded company as a mother is to her child. So when the child starts acting up in ways she did not anticipate–her assumed purpose in life, the very ground she stands so firm on starts to rumble.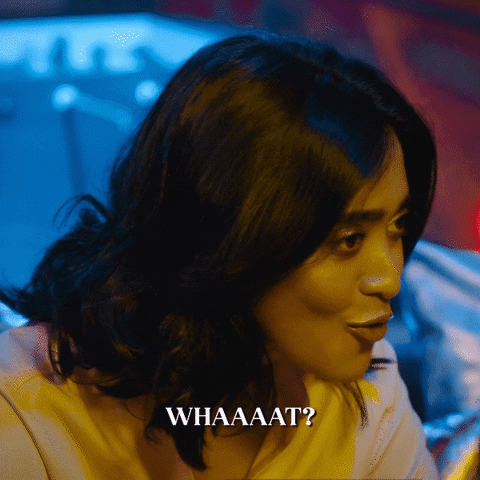 As inspiring and rewarding as being this headstrong and ambitious can be, it comes with its problems. When Damini's company is attacked by multiple defamation lawsuits because of her series of political exposés, the board of directors deems it in the company's best interest to vote Damini and her vulnerable moral upstanding out of the decision making process. A major part of Damini's character arc in the show's 10-episode run focuses on her battle with her board of directors –which progressively enough is also being led by a woman.
The beauty of the portrayal of this workplace challenge lies in the fact that it is not an issue that stems out of the gender of the employee in question – sexual harassment or glass ceiling or even maternity challenges; but rather just a difference of professional opinion between two equally strong female colleagues in the same level of hierarchy.
It was certainly refreshing to see workplace issues being demonstrated in ways that actual women could identify with. And what is more relatable than a bold career-oriented woman being challenged for her ideas and her immovable work ideals?
Vartika Chaturvedi and Neeti Singh in Delhi Crime
Based on IPS Chhaya Sharma who led the 41-member team of Delhi Police in solving the Nirbhaya Rape Case, Vartika Chaturvedi is equal measures empowering and realistic.
While most women-centric shows start out from a point of being subservient and conclude to empowerment, this show takes a reverse journey in accepting womanhood as an integral part of being able to dictate in a man's world.
As the DCP of her department, Vartika is immensely driven and conventionally 'manly' –a trope that is almost made necessary in the realm of pop-culture for female characters operating in male-dominated spheres.
The only vulnerability that Vartika is allowed is in dealing with her daughter and it is this very vulnerability that translates into the strength and dedication that drives her to solve the case that shook the nation.
Although most female bosses in the workplace are stereotypically attributed to be more in touch with their emotions, Vartika blatantly shuns this and works through the department with a terrifying air of ferocity and defiance. While the motivation stemming for solving this particular case might be maternal, it is the manner with which she falls through that becomes immensely inspiring to witness.
The yin to Vartika's yang – Neeti Singh is empathetic and emotional while somehow managing to be a force to be reckoned with. She very tactfully uses her emotional quotient to her advantage in the workspace as she deals with the victim's family.
Neeti Singh is an emblematic character in this respect – how emotional vulnerabilities can be translated into strengths and motivations in undertaking ventures which can perturb you to your innermost core.
Kusum Devi Yadav and Ponnuthai in Sacred Games
Fun fact: this character was a man in the books!
The beauty of this portrayal however is a lot more than just being gender-independent. Throughout the first season the audience has seen Gaitonde emerge as the fearless badass that is whimsical enough to take on the world and seeing a woman have such an enigmatic man dance to her whims and fancies is nothing short of brilliant to watch.
Yadav Ma'am is fierce, pragmatic, cunning and patriotic enough to radiate a power that is expected from a RAW agent. It is through her dedication to her work that she is able to gain insights into Gaitonde's gangster past that facilitates her strength to psychologically overpower him.
Accelerated by her patriotism, this allegiance to both her work and her nation is very rarely constructed as emphatically in women characters as it is in hers.
I cannot do justice to this piece without mentioning Ponnuthai. It is perhaps the first time in the history of Indian television that a woman character has been shown to attack the male dominated bomb-diffusing territory.
A scientist by profession, it is Ponnuthai who makes the breakthrough discovery of the kind of nuclear device being used and perhaps the only one who is able to explain its perilous effects. In her short 3-episodic run, we've come to root for her as an immensely inspiring character and we just can't have enough of her.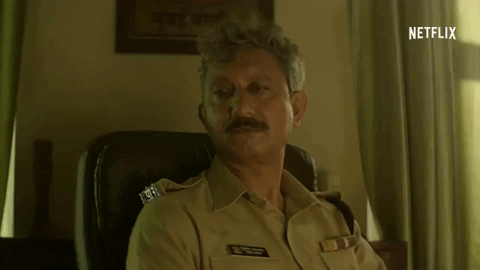 Meanwhile, Bunty and Bada Badariya – seasoned killers and celebrated gangsters can be gunned down and threatened with hot oil being poured on their truculent heads by a single Kanta Bai. Welcome to the era where we're no longer bound by conventions that mainstream cinema has imposed on our women characters.
---