It the rule of life for things to change and evolve. Most of the time this works in our favour but sometimes this could go against us. Imagine losing your job because you decided to stay in the cassette and DVD player era while downloading HD print movies online for free, is now the norm. As 90s kids, we've grown up seeing so many evolutions that it is only fair to be prepared for more changes be it from telephones to pagers and mobile phones or letters to emails. It's only smart to then be prepared for more changes to come in the future and upskill yourself to fit into the workforce seamlessly.
A recent article by the Economic Times states that upskilling is extremely important to make yourself more relevant and future-proof your career.
Additionally, a report by Deloitte. Insights also states how learning and development is the need of the hour. The report states, "Our conversations with business leaders reveal that they, as well as workers themselves, are worried about how technologies such as robotics and AI could change jobs and how people should prepare to do them."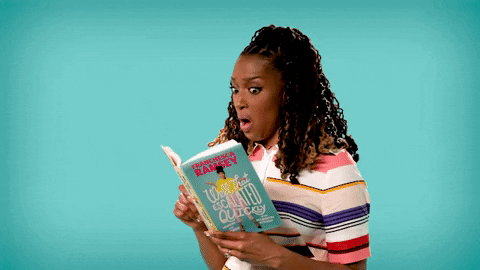 So keeping these developments in mind and as educated, well-read employees it's an intelligent move to never stop learning and discovering new avenues that could well be developed into full-fledged careers. So as a 20-something woman whose been part of the workforce for over nine years and has also taken her fair share of courses to upskill (both online and offline) let me tell you about the 10 best online sites to upskill yourself. Some of these I've personally used, while others are highly recommended by friends and colleagues. So go check them out and discover a whole new world of possibilities! And if you know of any other informative sites that we've missed out, tell us about it in the comments below.
Coursera
An American online learning platform, Coursera has courses on a large number of topics from universities and educational institutes all around the world. They've got a degree as well as certificate courses and you can choose to study anything from Data Science to Math and Logic or Physical Development. These courses come with access to recorded videos, community discussion forums and assignments that are reviewed by peers. Plus, you get an electronic certificate on completion of the course. While most of the courses on Coursera are 'free-to-audit' (beginner level/ trial) if you want to access the assignments and get certificates, they are charged and prices range at $29-$99. However, the online degrees courses that are affiliated to some of the best universities and IVY League colleges abroad are expensive and are priced at $15-$25,000, but worth the price considering you can get a degree right from the comfort of your home.
Udemy
With courses starting at just Rs. 490, Udemy is an online marketplace of courses in various topics that you can take to upskill and update yourself. With a curated list of top-rated business and technical courses, Udemy guarantees to prepare individuals and organisations for the future and satisfy the hunger to learn. They also have an app version which makes it super easy to study on the go, while their list of popular courses will give you an idea of what you must consider learning.
I've taken a course in content strategy on Udemy and I quite like their format of short 4-6 min videos which cover a particular topic. They are also budget-friendly and give a fair idea of the subject, which is what I like to call value-for-money. If you are looking to take up a course on Udemy, watch out for their sales that bring the prices down further. This is a great site to upskill your skill set but unlike courser, Udemy doesn't have degree courses or tie-ups with universities. Udemy also has courses in 60 language and impressive stats on students, courses and more.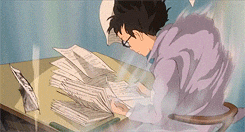 edX
A global non-profit, edX is a massive online education provider with free courses from reputed institutes like Harvard and MIT. EdX has a tie-up with well-known universities like Boston University, Berkeley University of California, The University of Texas System and more edX aims to transform education and remove the barriers of cost, access and location. The course material on edX is free but for a certificate, you'll have to pay up some amount. Their programs and degrees are paid for with the price range varying in thousands.
Their MicroMasters programmes are noteworthy as they provide graduate-level courses from top universities with in-depth knowledge of a certain subject and is designed to accelerate one's career. These are also recognised by many employers and industry leaders and are paid courses. Another notable feature is the Open edX, an open-source platform that is free for all – learners, educators, technologists etc.
Open edX is the open-source platform that powers edX courses and is freely available. With Open edX, educators and technologists can build learning tools and contribute new features to the platform, creating innovative solutions to benefit students everywhere.
Skillshare
A community-based free online learning platform, Skillshare offers several classes on various current and relevant topics that will help you upskill and gain perspective on the topic.
These classes are not accredited but can add value to your knowledge of the subject. The Skillshare app also makes accessing the classes super easy and flexible while you can also interact with a large community of industry folks to get answers to some nerve-wracking questions. Every class has a project that will help you learn through practice, which is a great way of learning. On Skillshare the main focus is on Design, Art, Entrepreneurship, Lifestyle and Technology-based projects. These courses are self-paced and taught by industry leaders, thus are very hands-on and insightful.
Codecademy
An interactive online platform, Codecademy offers free online courses in coding. With classes in 12 different coding languages such as Java, Javascript, Python and more Codecademy has exclusive content that'll help you become a master coder. Sign up and you'll be able to access practice content, real-life projects, community support and more. You can upgrade to premium membership (starting at $15.99) for more features, Codecademy maybe every coder's dream come true as it lets them learn different coding languages and other hands-on tips and tricks.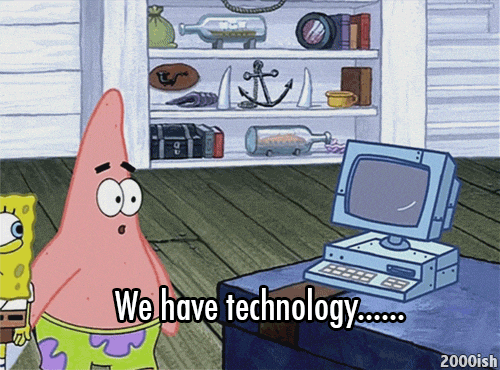 LinkedIn Learning
A subscription-based learning website that hosts several courses and online learning material, Linkedin Learning is a great platform to expand your horizons and take in all the available information. You can either buy a particular course which gives you access to the video and other course materials or you can get a one-month (or year) membership which will allow you to access several courses at the same time. The courses also come with practice modules that enable you to understand the topic better. These courses are not accredited but are curated in collaboration with industry experts and are a great way to learn a certain subject.
Udacity
A global platform for lifelong learners, Udacity is a website with a vast variety of courses in technology such as cloud computing, artificial intelligence and more. All you need is to get a subscription on Udacity which will allow you to access the class content. The class content is in-depth and allows you to learn from real-world projects, reviews, 1 on 1 with a technical mentor and community support. They've also got Nanodegree programmes which give an introduction to the subject and are a great way to expand your knowledge.
MasterClass
Designed for artists to hone their skills straight from a choice of experts from the field, Masterclass has a wide platter of classes ranging from writing, leadership, films and TV, gymnastics, creative writing, photography, etc. The most striking aspect of this platform is that they get renowned experts from various fields to conduct a lecture on their expertise. Names like Anna Wintour, Neil Gaiman and Annie Leibovitz are associated with the platform and have incredibly insightful lecture series up there that you can have access to.
---