As a freelancer, you are not going to be eligible for employee benefits like bonuses, but then, every profession comes with its own set of pros and cons.
But does that also mean you don't have to send festive gifts and greetings to your clients? Considering Diwali is the biggest festival in our country and celebrated by sending gifts, as a freelancer, should you stay away from this pleasant exchange? Well, you should.
The protocol
While you'll already have a long list of people you need to buy gifts for, it's a good idea to add names of your clients to it too. Why? Well, your clients have funded your life for the longest time, so don't you think they deserve a little token of appreciation this time of the year?
However, I agree that the etiquette can be tricky because you don't want to look like you are trying to influence them and at the same time, you want them to appreciate the gesture.
So it has to be something small and thoughtful with a simple message. Also, don't forget to consider the monetary aspect since you don't want to end up considerably poor during the festive season. Having said that, we'd like to add that you must treat it as an investment to your career and a means to network with the people you work with.
Let me clarify that it is by no means a compulsion and not sending a festive gift is also completely acceptable. But if you do end up sending a gift, you will create instant recall for your clients who will remember you amidst other people they interact with daily. Plus, they may like you a little more just for the kind gesture.
It doesn't have to be massive gestures or cost a fortune. They can be small, yet thoughtful things like a plant or chocolates.
But there are of course plus points for gifting things that are useful. This way, your clients will truly appreciate them and remember you every time they are using it.
Sometimes companies have policies wherein the employees are not allowed to accept any gifts or favours which could be translated as bribes.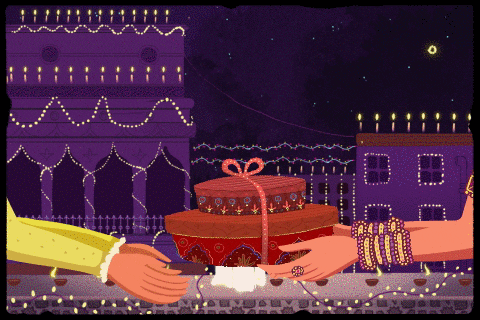 Although this mainly does not apply to festive gifts, it's a good idea to check with your clients who are a part of big companies that may have such policies. In most cases, your gifts will be wholeheartedly accepted.
Find the right people
Another point that you must consider is to acknowledge the right people and send them gifts instead of focusing on people in power.
Choose to send gifts to those you interact with often and are responsible for giving you consistent work. Also consider gifting to those who referred you for the job, to show your appreciation.
They may also be a way of networking and nudging people to say, "Hey there, I still exist!" Trust me, this works and may well bring your way some fantastic projects.
Having justified why festive gifting is helpful, here are five cool things you can choose from to gift your clients. You can thank us later.
Laptop sleeve
Taking into account the nature of work, you can gift your clients a laptop sleeve that will not be too heavy on your pocket and will also be useful to anyone and everyone who uses a laptop. Here's a professional-looking laptop sleeve we really liked.
Also, check out this one from Chumbak for a funkier vibe. We also found this site that has a wide variety you must check out.
USB cup warmer
This could be a handy gift for a client who lives on chai and likes his or her cuppa hot! Check this cool cookie USP mug warmer.
Flowering plants
Flowering plants are always a good idea. Consider gifting indoor plants that need less care and grow even in low sunlight so they can keep them on their desk. You can get plants in self-watering pots delivered directly from Ugaoo.com that has a huge variety and is known to package the plants in a travel-friendly manner to minimise damage.
Plantable cards
We already told you that gifts don't have to be expensive. So a plantable card is a great, sustainable way to send across festive greetings. You can purchase yours from SeedPaperIndia.com that has a wide variety of cards to choose from.
Personalised water sippers
A great gift that'll remind your clients to stay hydrated, you can make this different by personalising them with your client's name. Check them out on IGP.com that has a large variety and allows you to personalise them too.
---