As a pre-pubescent child when I first watched Kabhi Alvida Naa Kehna, I remember being completely smitten by Preity Zinta's character. Was it Riya Saran's fabulous dressing sense? Was it the confidence she exuberated? Or was it how beautifully she was shown to balance her work and her 6-year-old despite her douche-y husband? As a young girl I didn't quite know where this affinity came from.
But as an adolescent I knew. It was never about how fabulous she looked. It was all about her ambition and her undeterred career aspiration.
As an adult, I was floored by her unstinting efforts in climbing the corporate ladder. I awed her determination to find success in her career path rather that stand by her husband's failing one.
Where is the career ambition now?
Flash forward 12 years ahead and I experienced a similar fascination and respect for Taapsee Pannu's character Rumi in Manmarziyaan. She was strong, fierce, sexually liberated and reveled in her liberation. But in retrospect, the only issue was – I had no clue about what was it that she did for a living?
The same goes for Kangana Ranaut's Tanu in the Tanu Weds Manu series. She is the coveted badass of her town. The independent and openly promiscuous femme fatale who practically had no qualms about the impositions that the society or her parents tried confining her to. But what did she do?
The bare minimum that we're told about her professional life is that she's a Delhi University graduate. But that's about it.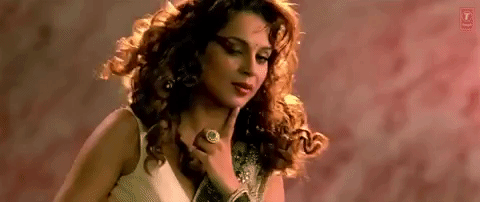 Which led me to think about this new brand of feminism that a lot of recent Bollywood films have begun employing to their popular advantage.
In this recent batch of almost-woke films, the female characters are assertive, confident, and sexually liberated. But they rarely have jobs or career aspirations.
So what does this mean for gender parity in the workplace? How does this translate into the culture that is immensely impressionable to what it sees on the screen?
Click here to read all about how the male gaze in Bollywood has created a culture of casual sexism.
All talk and no action?
Over the past couple of years, the career ambitions of these female characters seem to have shrunk. In the pursuit of depicting their liberation and independence, in a way that is more aspirational than real, the notions of work, job or a career path have got lost along the way.
Bollywood, in the recent past, has moved from conventionally upscale and rich foreign locations to more relatable and real small-town settings. Think of the films acclaimed for their social message – amongst other things, like Toilet Ek Prem Katha, Manmarziyaan, Bareilly Ki Barfi and practically the whole brand of Aanand L. Rai's filmography.
While these were the films that offered some rather memorable female leads, they did happen to leave the career part out of the liberation equation.
Kriti Sanon's Bitti Mishra in Bareilly Ki Barfi is someone who loves smoking, is a part-time break dance and English-films' enthusiast. She does however, have a job with the electricity state board, but she's not particularly fond of it.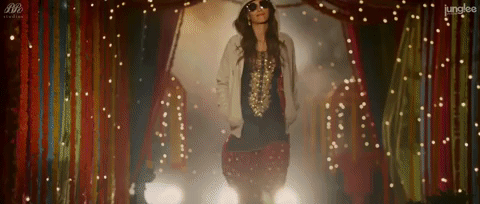 The Tanu Weds Manu series can largely be attributed with the inception of the small-town-girl-with-the-confident-sexual-persona template. In the first instalment of the series, Tanu spends the entire length of the film juggling between her potential grooms and fighting with her parents about her choice of those grooms. But wouldn't simply having a career path or looking for a job have been the easiest option to break away from her parents?
But the entirety of that notion never dawns on the character itself. The option of pursuing her degree from Delhi University and putting it to use was never given to the character.
Part of this reason can be because the character itself was written by a man and therefore designed to cater to the heteronormative male gaze. The kind of gaze that would much rather have the female character gallivanting around, being promiscuous and bottling down shots than engage with something that doesn't objectify her existence.
Another relic from the male-faze-feminist genre was the portrayal of the female characters in Veere Di Wedding. There was ample criticism surrounding the film as to how a narrative that was meant to be about women and their journeys was convoluted into something that ended up being only about the men in their lives.
Out of the four leading ladies in the film, just one of them was shown to have a full-time career while the ambiguity on the work and career life of the other three was hard to miss.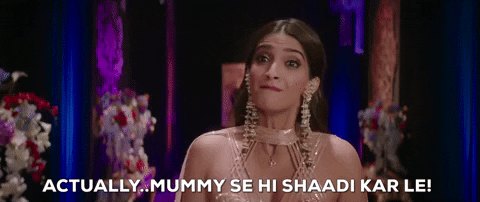 So why don't these girls work?
The easiest and the most-straightforward answer would be – because they were written by a man, to cater to the male gaze. These stories largely tackle the aforementioned characters' journey to personal liberation. But the problem arises in how the liberation has been defined.
Liberation in these films has been defined in a rather parochial manner. The mark of independence has been reduced to the ability and the freedom to drink, smoke and have multiple sexual partners.
Independence and freedom in these films, however, is expressed with a set of limited traits – an interest in sex, the talent to be flamboyant, the confidence of speaking their mind, a keen affinity to expletives and intoxicants. And while the freedom to do all this too is a major step in the asserting liberation, but it's not the only step.
There are a lot more significant markers of assertion, freedom and selfhood that these films conveniently miss out on. I've spoken at length about how Bollywood has grown on to become the standard of culture and lifestyle for this nation purely because of its immense reach and influence.
Click here to read about how Bollywood sets the cultural standard for this country.
The Indian audience has always been incredibly impressionable when it comes to the kind of content that Bollywood creators feed into this cultural machine. We take to the fashion; try to ape the lifestyle, set our standards of luxury in accordance with what Johar and Chopra have been showing us. So when desire and fascination is this connected with our pop culture appetite, can patterns of behaviour be far behind?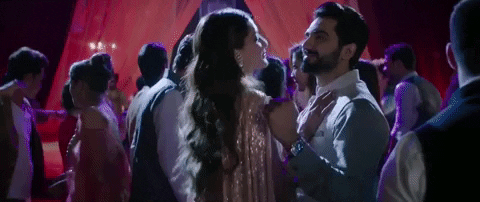 It all boils down to the cultural conditioning that we have been unconsciously imposed to. Our culture as a whole disregards the idea of women being in positions of significant power and official authority. The reason why our definition of liberation is so parochial is because we think that's all the liberation that can be allowed.
So with so many of these female representations rejecting everything career-related, what does that mean for the countless women exposed to an influence of this kind?
So what about workplace gender parity?
But as it turns out, these films have got something right about the current employment situation of the country.
There was a major fall in the female labour force participation rate from 36.3% in 2005-06 to a crumbling 24% in 2015-16, according to the Indian Economic Survey. Furthermore, 68.3% of women in cities and 67% of women in the rural areas, who have graduate degrees do not do paid work - according to a 2015 report by the United Nations Development Programme India. That amounts to over two-thirds of women who have passed their exams, accomplished a degree and yet do not work. Basically like the women we have been seeing in these cul-de-sac romances.
The question that then arises is this – is art influencing reality enough to discourage women from pursuing careers or are the pop culture creators simply drawing their inspiration?
Kind of like the vicious circle of the chicken and the egg situation. We'd just never know.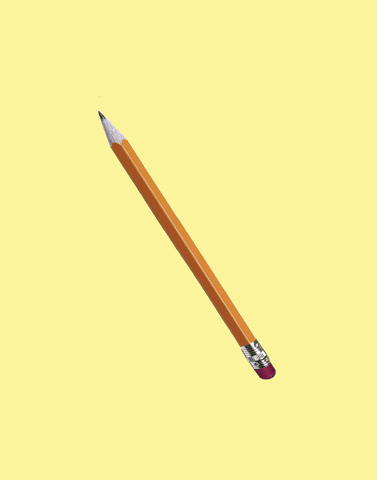 But what we can and do know is this – if one does have the power and the reach to influence countless masses of population, why can't this power then be used in the pursuit of gender parity?
The impact of positive representation?
If I can think about the reason why this power has an untapped potential to this consequential a degree I'd perhaps think about how the pop culture creation industry is largely dominated by men. With such fewer female voices, how can we expect the curation of feminist and empathetic narratives?
Which, once again, brings me back to the lack of gender parity all industries. And that, yet again, leads us to the conventionally popular discouragement of women to take to building their career paths. See how we keep circling back?
Now, don't get me wrong. There have been some powerful representations as well. Films like English Vinglish and Dear Zindagi (both of which have been directed by a woman) have had some wholesome female representations.
But they are simply needles of powerful representations in a haystack of perfunctory ones.
I (and we as a society) can harp on a lot about how this can be tackled. But the truth is there is no straightforward solution. It's a long journey. But the way to at least embark on the first step of this journey is to encourage more women in the pop culture industry - and everywhere else.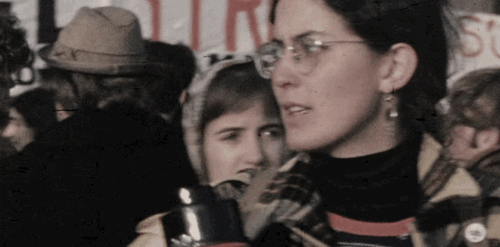 This is an opinion piece and not a research on all the female characters with or without jobs. For purpose of keeping this piece suitable for the digital platform, a lot of examples have not been included on either side of the spectrum. This is not an exhaustive or a reductive research on the female characters and their career paths in Bollywood.
---