Home and hearth—these have been the domains assigned to women for millennia.
At Kool Kanya, we provide quite a few resources for the women reading us on how they can achieve a work-life balance. Of course, we are usually giving this advice outside of the context of the partners of these women, and focusing more on how the individual can recuperate and rejuvenate. The 'life' in work/life is not home life; rather, it refers to a woman's personal life.
Our opinion is that both people in a relationship are expected to maintain the equilibrium of life at home, whether it's daily chores or parenting.
However, we are not ignorant to the fact that women have always been on trial for their choices when it comes to the work/life question. To date, they are expected to let their career decisions take the backseat in favour of their partners' goals take the driver's seat.
Why is this aged, patriarchal norm of womanhood still haunting the 21st century woman?
46, not out: My mother's story
My mother, Sharmila Sutaria, is currently in her prime.
A homemaker who was completely immersed in raising two daughters, she did not even consider working until we were old enough to take care of ourselves. "It was only when I realised that they are going to move away very soon for further studies, that I woke up to the fact that I would need to be constructively occupied," she says.
With this in mind, at age 46, she decided that she deserved her own career, on her own terms.
And as the old adage goes, she believed she could… so she did!
She began with a small loan from my father, which she used to launch her business. I made the logo, and a menu of products she wanted to sell. We helped her put together an Instagram account, and she began by pitching her products to family and friends, and growing through word of mouth. Today, she operates one of Nagpur's most intelligently-curated dessert businesses, The Wish List.
But she was a homemaker for a large chunk of her adult life, and while taking care of a household involves physically- and emotionally-intensive labour, it was not what she set out to do. What was holding her back?
Women and the age question
Women have always faced questions when they have started, or continued their careers beyond a certain age.
Women have always been relegated to domestic spaces, expected to maintain the household and raise the children.
Rapid changes in technology and culture – industrialisation, the World Wars, the proliferation of feminist thought – have paved the way for women into workspaces, i.e. the outside world.
Even so, it is still women who are expected to give up their careers to raise their children. It is still women who have to face questions about whether they are 'good' mothers when they choose to continue working. And it is still them who have to keep the household functioning, performing double the labour, to keep the family life running smoothly.
But in the face of oppressive conditions, there are women who are shattering conventional expectations, and creating their own careers and successes. And we can find courage and inspiration in hearing their stories.
Overcoming the fear of starting a career "late"
No matter your gender, starting a career "late" comes with the baggage of fear and anxiety.
It is hard to set out on an uncharted course without worrying about whether or not it would work.
Emotional support is certainly a huge factor in determining how confidently one approaches a brand new career.
My mother considers herself to be an under-confident person, and not only did she have fears when she started out, but she says that certain fears still persist.
So how does she deal with, and conquer these fears? My mother knows that people believe that raising children and taking care of the household are a woman's sole responsibility, but she says that in her experience, having a supportive partner has alleviated a lot of the stress that comes with venturing outside of what is expected. "I was lucky enough to have complete emotional and financial support from my husband. He is my chief motivator, sounding board, and available hands-on whenever I needed him. He is a willing guinea pig for all my test desserts, and always has my back."
Challenges of staying relevant later in your career
Another factor that determines the course of a late bloomer is relevance. Keeping up with technology, customer needs, and one's own ambitions means staying on top of your game at all times.
Gargi Ojha's story
While my mother is an entrepreneur, on the other end of the spectrum is Gargi Ojha, the Senior Vice President Sales & Marketing at Sanmarg Ltd. At 60, a lot of people would expect that she would be slowing down, but that could not be further from the truth.
Gargi thrives in her career as an ace marketer. Her 5-year plan for her career are #visiongoals and the fact that she derives not just joy but an immense sense of freedom from it, is inspirational, to say the least. "My career means development of my brain. Yes no one can say "I do not need money", but your pay package is the reward for the service you are rendering to your organisation and that is important."
Working for the last three decades has helped Gargi see the marketing industry evolve from offline to online and from ground to digital. Having worked in three diverse industries – IT, FMCG and media – Gargi has invested in her career in order to understand the market requirement one needs to understand the thumb rule of each industry.
To stay 'relevant' in this fast-changing industry, Gargi took up a challenge that not many corporate women do: actively upskilling!
"I went to do a marketing management course from IIM to learn how really the various windows of marketing department function. Next, in my 60s, I decided to join Columbia Business School for a distance learning course in digital strategy, because I believe in the next five years, this media platform will open avenues for prospects hitherto unheard of."
This die-hard passion for her career is something everyone can learn from. As she says, "To stay in the race, one has to upskill otherwise you are obsolete."
Sustaining a long career late into life as a woman
When I speak with her, I wonder how she has managed to sustain and build this enthusiasm for her career even after so many years. Gargi adds that "Climbing up the ladder does not excite me so much now, as handling a new project or an additional responsibility. I still dream that my next assignment will be in a new industry vertical, which will throw new challenges to me. Healthcare and Education are very close to my heart." Perhaps that's where she will head next.
The so-called sunset years have done nothing to let fade the energy that she puts every day in her career. She says that when society expects women of so-called 'advanced' ages to give up their careers, the country and economy loses out on a wealth of talent.
"People can be physically and mentally agile at 60. Why, some of the top corporations still retain their 65+ employees as consultants!"
Gargi's charismatic confidence also aligns with her views on the generational shift, where millennials have started to trickle into the workplace. "I do not take them as my competition. One day they will occupy the chair and today they should absorb as much as they can to be future ready. They are not your threat; they are your investment and asset. A leader cannot be insecure, or then you are not fit to be a leader."
And that is exactly what an employee of an advanced generation brings to a company. Experience of working with a diverse group of people across the ages, the know-how of working from ground-up and being a witness to a sea-change of industry trends that one can pass on to the next generation.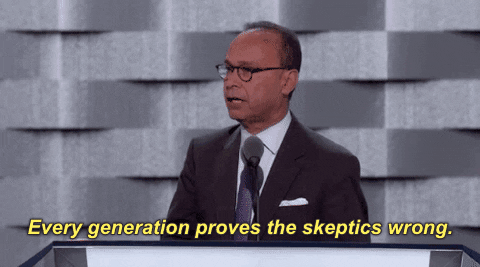 So how can other women take inspiration from Gargi's career? "Change your mindset," she proclaims. "Where the lifespan is going up every decade, and countries around the world are inviting professionals to migrate there even after 55, one seriously needs to change the mindset."
Certainly, there are industries where eyebrows are still raised at job applicants of 'advanced' age, but as Gargi puts it: "I am not a HR person, to [tell them to] change their evaluation parameters."
No compromises when it comes to making a business successful
My mother tries to ensure that her products are distinct from those available most of which are mass produced. She believes that most bakeries do not offer a personalised feel and flavour, which is the cornerstone for her business. "I have also made sure that I do not compromise on genuine ingredients which I source from literally anywhere in the world (it's difficult!) but this keeps my customers happy and they come back, even though this makes my products a bit on the pricier side."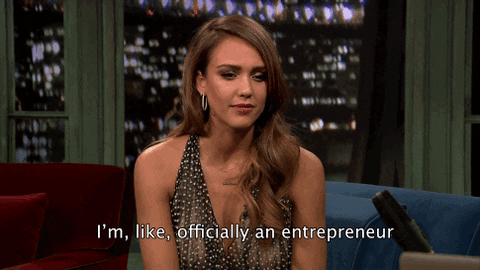 Another barrier she faces is that ours is a small city, so while creating unique desserts is not very tough, the converse is also true. The market is limited, and the biggest task is convincing people to accept unconventional desserts with unique flavour combinations. "My endeavour is to come up with different and uncommon products on a regular basis. I spend a lot of time researching and testing new desserts, so that I can expand my menu often."
Although her Instagram account has been there from the beginning, she has only started using social media actively in the last one year. With the growth of food and beverage influencers, she has found that tying up with a few of them helps expand her client base. And according to her, it's paying off!
Should you start your career in your 40s?
The short answer is yes.
Age or gender cannot determine whether one might taste success.
It is rarely an overnight phenomenon… It takes grit, determination, and courage to overcome everything that holds us back from success. Women are constantly proving to us that this is possible and at any age.
My mother, when asked about her advice for women who want to start out, says, "It's never too late to start anything. There is no such thing as good or right time, so long as you are completely invested in your work."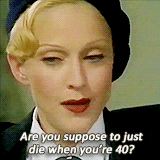 Success is ageless. Starting out at a late stage comes with its obstacles, but I have always believed that there is something spectacular about women who decide to take charge of their lives. Whether they do this in their youth, or well into their 60s and 70s; I champion their ambitions and felicitate their successes. More importantly, it is their outlook, which if imbibed, can lead to success in all aspects of our lives.
---