Here's how to plan for education in times of corona for all the students wondering how to navigate the pandemic for further educational plans.
The month of April-May is usually characteristic of students passing out, looking forward to the new academic year or making new life and career plans. April 2020 however, will forever be etched in the minds of many students as something of an uncalled for pause in education and career planning.
Personally, the pandemic has ruined my education and life plans too. I spent the past year struggling to write spiffy SOP's. Crying over writing samples and struggling with university application deadlines. Come Fall 2020, and I would have flown out for my Masters' degree in Creative Writing.
Clearly, the virus had other plans. My acceptance letter from a fancy NYC University lies bored in my email inbox, waiting to be actioned. And I have absolutely no idea about when can I finally start living my #writerdreams.
So if you're someone whose education plans have been stalled by the virus, here's something that's sure to help you out. Here's how to plan for education in times of corona.
If You Were Planning For Further Studies Abroad
The most popular intake for most universities abroad is Fall, or the month of September. Ideally, this would have been the time to start applying for your visa. But since this situation is clearly far from ideal, here's what might happen in a scenario like this.
If you've received your acceptance from a university and are waiting on further communication regarding your travel plans for Fall 2020,
The university will extend its admission confirmation date:
Usually, most universities expect a confirmation by April-May for the Fall semester. But considering the precariousness of the circumstances, many have pushed their dates of confirmation to later, until June at least. This gives you ample time to decide on a further course of action.
So to further plan for education in times of corona, some of those can be:
Online classes for the first semester:
This is a popular solution that several universities have resorted to. Since travelling is as unsafe as ever, the viable option here is to begin your semester online. Beginning your classes and your course requirements remotely for the first semester and then travel for the next one in the month of January/February. Or whenever travel becomes safe again.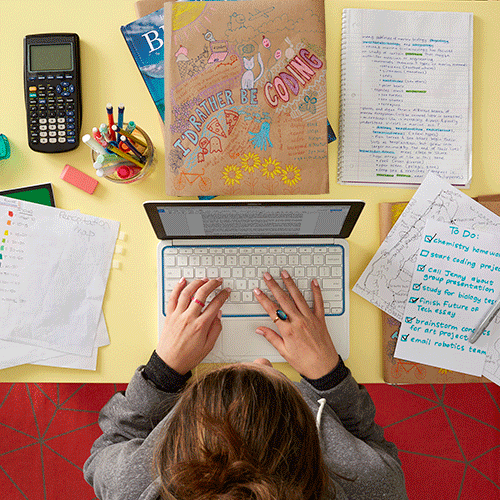 Deferring travel for a year:
The problem with the previous option however is this. The massive discrepancy between the amount of financial investment and the actual experience. Why would anyone pay all that money only to take online classes and miss out on the real experience of college? This is where the option of deferring travel comes in handy.
You can pay the admission confirmation amount (which will reflect in your tuition amount payable) and defer your travel plans for a year. This has the benefit of not having to re-apply. While also securing a confirmed seat while also doing away with potential health and safety hazards of travel.
Studies reveal that out of 91% students who were inclined to seek an education from a university abroad still wish to continue with their plans despite the Covid-19 threat.
Needless to say, the festivities of being accepted into reputed universities aren't free from dampeners, and neither are their spirits. A vast majority of this demographic has decided to hold off their decisions until the end of summer while a few others have chosen to delay their travel plans until the next Fall intake altogether.
Having said that, many education and career planning counsellors are emphasising on the need to simply wait and have patience. None of us really know, or can predict where we're heading. Things might start looking up in a couple months, or not. So before making any hefty financial decisions, it's best to wait until some semblance of normalcy resumes.
Is Investing In Further Studies A Smart Idea Right Now?
It's not a bad idea either. The economic projections research done by IMF for this year suggests so. According to their calculative projections, this year will see a general dip in the GDP across all economies globally. Advanced economies like the US and UK are expecting a dip of around 7-9% in their GDP growth for 2020. For the upcoming years of 2021 however, projections seem to start looking up (relatively). And on the way to getting back on to the sans-corona growth path.
Building from this, academic counsellors and their backward calculations suggest that the situation isn't as bleak as it seems.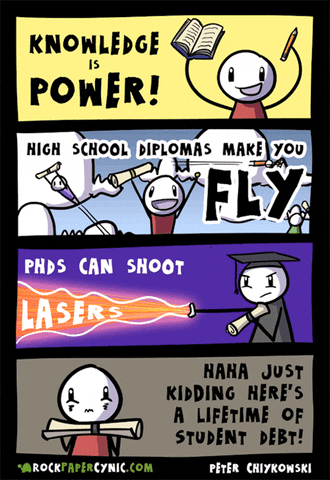 For instance if the course you have opted for (Masters', MBA, Phd, et.al) typically lasts for a period of 2-3 years, by the time you are all set to step into the job market, the economic conditions are likely to have improved.
This planning for education in times of corona depends on a very strong assumption. Like the socio-political and economic climate will start becoming a tad more favourable in another couple months. One can hope.
If You Were Planning On Starting College This Year
For all the recent school pass outs who have hopefully washed away the evil of board exams off your minds (if you have a few papers remaining, I am truly, terribly sorry), this is the time to do a bit of research. But if it suits you, do nothing. No pressure.
Universities and colleges across the country are at a standstill. The "until further notice" announcement on most university websites is the barricade obstructing the dreams of many young ones. Colleges across India are unable to start their usual application processes for the upcoming year. As frustrating as that can be, here's the kind of chance that you can truly reap some significant benefits out of.
As educational institutions navigate the pandemic, here's what regulations offer answers on how to plan for education in times of corona.
Most government universities have extended their date for application submission. Or have deferred the schedule for conducting entrance examinations for the new year intake altogether. Private universities on the other hand have resorted to their technological competence to help alleviate their students' distress.
The traditional process of college admissions in all its entirety relied heavily on the final board examination marks. But with this sudden halt on exams everywhere, the newer regulations provide some new solutions. It suggests that private colleges would commence applications on the basis of an expected score. The score that will be calculated based on the year-long performance of the student.
In other words, private universities are providing provisional admissions based on "expected class 12 marks".
This pause is perhaps the most unprecedented event you must have ever encountered in your academic journey. As someone who was once equally confused (for different reasons albeit) on which path to take after high school, this gift of time, as baffling as it can be, can be the gift that you needed all along.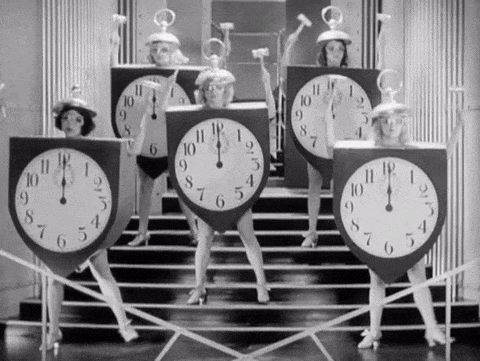 How To Decide Which Way To Go
The first step is to start thinking about what it is that you truly wish to accomplish. Both academically and personally. What are you good at? What do you enjoy? And what are your goals?
Is it a job or an internship that you want? Having wrecked your brains over your textbooks, if you think you're at a point where you feel ready to get a taste of the real world, then looking for a work opportunity should be your next move. (This can be a long process so if you begin your resume/cv/Linkedin and internship shenanigans now. You might just have a contract in hand once out of the lockdown.)
For an in depth guide on how to seek an internship of your choice, click here.
Looking for work is the most unequivocal decision for a lot of young individuals. But there is an equally strong majority, which decides to pursue further studies. If research, academia, or teaching is where your heart lies then your next step should be to look for courses that suit your interest.
But there is also no written imposition that restricts you to these two options. This is the time to explore your interest. Give a chance to your passions, and put yourself out there to see what you're actually good at. For example, here are some things you could do:
Take a hobby class (online of course) to excel in the craft you wish to.
Collaborate with people or artists in the fields you desire to make it big in
Look for opportunities on social media to accelerate your interests.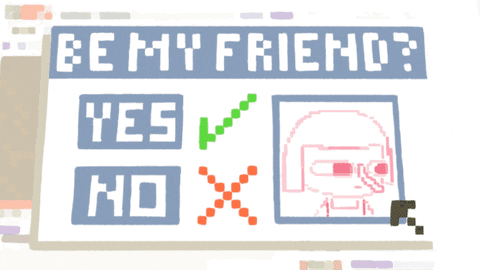 This could also be something that adds to your portfolio or resume going forward.
Since many people are at home and have time, this is the time to reach out to people in the fields you are interested in and request for chats.
Looking For Virtual Internships
There are countless online portals and websites that promise gullibles like us the promise of scoring an internship. I lost count of how many of those online platforms I signed up for.
It's been four years since I stopped looking for internships. And I'm still getting 'Congratulations! You've been selected for our internship' emails. Thank God for the spam options. So I'm going to let you in on a secret and save you from all those spams and scams.
Here's a sure shot list of top three internship platforms that genuinely work –and the ones I got genuine calls from too.
Speaking from personal experience, these portals have some genuine work from home internships available for content writers, graphic designers, data entry specialists, etc. Since physically stepping into the job market seems a little far fetched right now, this is a good place to begin your internship search.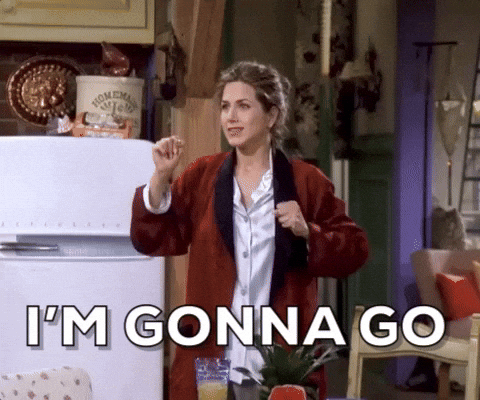 A Good Time To Upskill
What can be more troubling than anything, is this unending whirlpool of infinite time. Students who were supposed to use this time to plan further are now in a void that gives no clarity as to what to plan for. The result? This unexpected gift of time.
There's so much pressure to keep up appearances and prove that you're making a worthwhile use of this time. Seems like people everywhere have discovered a bottomless granary for baking ingredients. But what really can be helpful (and viable) for students especially, is upskilling.
With Coursera, Masterclass, and so many other edtech platforms, there is no dearth of custom built courses designed to peak your interests. Upskilling can therefore become an incredibly feasible aspect of your answer on how to plan for education in times of corona.
Who knows, maybe you will come out of this quarantine being a skilled Greek historical expert, or an amateur graphic designer. The world, or the Internet, as is the case currently, is indeed your oyster.
For an in-depth guide on the concept of upskilling and how to upskill yourself this quarantine, click here.
This situation really is out of our control. And as someone who is used to drawing her educational plans out by the second, I know that the lockdown can truly be frustrating. But as students, confused and naive (and rightly so), we're never going to get this much time to decide which way we want to go.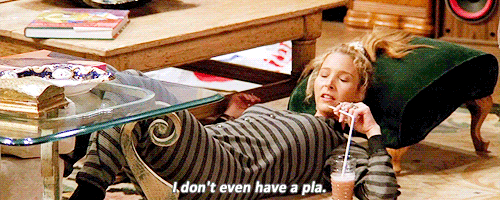 For once, the world is on pause. Let's use this pause to write our own sentences. Sans the ticking clock that forces us to be at par with the conventional pace. This is where we create our own pace.
You're invited! Join the Kool Kanya women-only career Community where you can network, ask questions, share your opinions, collaborate on projects, and discover new opportunities. Join now.
---