Have you ever uploaded your resume for a job application, and felt disappointed when you don't hear back?
What I will be covering in this article: Quick, useful resume writing tips to spruce up a boring CV without graphic design expertise on Microsoft Word.
What you will get out of this article: All the insider info on how to make a resume.
As I was ending my undergrad journey, I became a bit obsessed with getting a job immediately. Was it unhealthy? Perhaps. Did it push me to create a profile which made potential employers want to click on my profile? Yes. Most importantly, did it work? Indeed!
Here are some tried-and-tested tips to tailor your resume to stand out among a crowd of underwhelming CVs!
First impressions: How to make your resume stand out
First things first, a resume has to catch the eye of an interviewer. No one feels motivated, let alone energised, to click on a bland looking listicle of your previous work. Apologies to all the resumes I am about to roast, but if your profile is not accessible, organised, and attractive… Well, suffice to say, it's time for a makeover!
My resume stood out because it looked good in the email attachment.
I know, it sounds unlikely, but that's the feedback I got from various companies. So how did I achieve that? With the use of font size and a splash of colour, which were visible in the document preview.
Here are three simple resume tips to achieve that same effect, without using any fancy graphic design tools:
Resume tip 1: Use a simple font to write your name right at the top of the document, and increase the font size till it fits the top of the frame.
Resume tip 2: Make the font bold.
Resume tip 3: Use the highlight tool to add a bright background to your name. I used yellow, because it is both eye-catching, and easy on the viewer. However, if you are applying to a "serious" corporate organisation which might frown upon the use of colour, I would recommend simply skipping the highlight and keeping the rest as is.
You can also add a little extra something by putting a succinct tagline which can inform the viewer about how you see yourself.
The chronology of your resume matters
A question for the ages: how to organise your resume? Should you put your education first or work first? Through the use of multiple resume formats – yes, I have conducted ~*scientific*~ tests – I have discovered the arrangement which works best for me.
Part 1: How to praise yourself in your resume
Boasting without appearing foolish is a slick talent, and we're all for it!
So how did I achieve this balance between confidence and modesty?
I framed myself in terms of my deliverables.
But this goes beyond what you are going to say; it also involves the chronology of your resume.
In older resumes, I used to put a summary of my professional interests and my skills towards the end. This was not really getting the right kind of attention, and I understand why now. No one wants to scroll through four pages of someone's work. Not really. So I moved my summary right to the top, and plugged my skillset in right below it.
It worked wonders. Potential employers could get an immediate idea of who I was an individual, and what I could bring to the table as an employee.
Part 2: What to put on your resume (other than self-praise)
Next in line is the work/education conundrum. The solution, as it turns out, is simple: if you've only just graduated, then education first; if you've been working for a few years, then work experience first. Of course, there are caveats to this. If you have just graduated, but you have a stellar internship (say, at the UN), or your own successful project (say, an Instagram work page with 10k+ followers), then it's worth putting them up front instead of your degree.
Next, add any achievements (I have awards, performances, publications, media features, and volunteering) which you think are relevant. On the whole, I would recommend leaving frivolous or irrelevant achievements out of the picture.
Finally, add your contact details and if necessary, your social media handles. You can also add a photo at the very top to make it more oriented to the social media context through which we experience our lives.
The devil's in the details: How to describe work experience on your resume
Let's state the obvious. It definitely matters where you have worked previously, and in what capacity. The dates matter as well. But what is most relevant is what you have done at or for a given organisation, whether it is inclusive or exclusive of your role or title.
Cross-functionality is so necessary in any job.
The ability to adapt and align yourself to a dynamic set of tasks makes you more likely to be picked from a crowd of resumes.
Thus, along with the basic details, give a summary of all the functions you adopted into your profile.
For example, I used to work as a research assistant at my previous place of work, but I also made content, managed social media, and participated in fundraising. All of this would not have been so obvious to someone skimming through my resume had I not clearly mentioned it, and highlighted it. Speaking of which…
Highlight, highlight, highlight: Make your keywords bold
Once you have arranged your work experience in the correct order, and your details are in place, make sure that all the important parts are highlighted using the 'bold' tool. This will help underline (literally and figuratively) your efficiency, and also that you care about the reader's time and energy.
An interviewer will likely go through tens, if not hundreds, of resumes to secure the correct employee or freelancer for a vacancy or a project. Make it easy on them by highlighting the keywords in each paragraph of your resume; especially in those chunks where you are defining your previous work roles.
This will also make your CV memorable, as you will leave an impression on the mind of a potential employer.
How to update and upscale your resume
One of the most important parts of having a resume is maintenance.
The best way to maintain a resume is to keep it up-to-date. Every time you do something new, make a note on it in a notebook, or in the notes app on your phone. Then, every six months, ensure you add all of those additional points to your resume. Mark it in your calendar!
Keep it fresh, and bring attention to what has changed. A career is a series of movements, whether it involves moving from fresher to expert, or one organisation to another. Your resume must move alongside.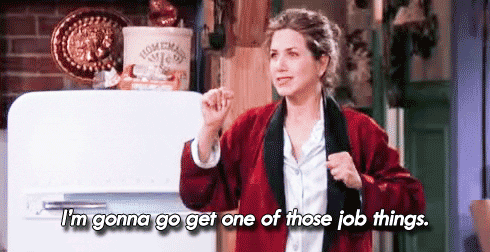 Quick ideas to refresh your resume:
Change the font and colour scheme. Super simple, super impactful.
Revamp your summary to make it up-to-date.
Go through your skills, and see what you can add.
Resume sample for freshers
If you need a simple resume template to download and edit, then it's your lucky day. Here's one I have designed just for you! You can download it as a Microsoft Word document, and edit it on your device. When you're done editing, remember to click on the menu on the top left corner and save the document as a PDF before you send it out!
Another important resume tip is that a resume is not one-size-fits-all, even if you are applying for the same job profile at every company.
While you can keep the rest of your resume as is, it is a good idea to trim and tailor your summary slightly for every application.
This can be done by researching the place you are applying at, and seeing the kind of language they use to define themselves.
It will certainly give you an edge over other applicants if it comes across that you have made the effort to understand and translate their values into your application.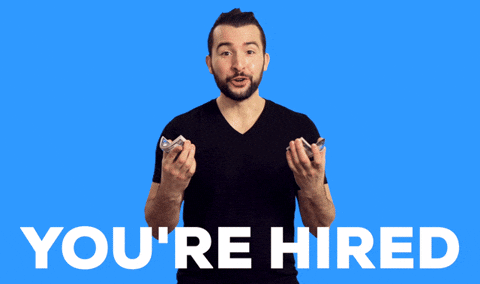 And lastly, always remember that although your resume is your professional profile, you are using it to get hired as a person. Therefore, it has to be personalised, and unique to your individual professional journey. Let us know if you have incorporated any of these tricks in designing your resume!
Last updated: 05 April 2021
---