There are often scenes from films and television shows that get pinned up in our subconscious vision boards as hopeful fantasies of what our future careers will look like. For me, visions of what my first job would look like triggered montages of Anne Hathaway successfully completing every impossible task assigned to her in Devil Wears Prada, Ranbir Kapoor's awe-struck, but utterly content, expression while standing in the middle of his new workplace in Wake Up Sid, and Rory Gilmore fitting right into the bustle of her journalism internship in Gilmore Girls.
What my first day at my first job did look like instead, is me cursing at my house wi-fi while my mother adjusted the wi-fi router yelling "NOW?" every thirty seconds, trying to match my colleague's names to the staticky voices coming through my headphones, and attempting to write in between doing jhaadu and bartan.
The Home And The World
Rabindranath Tagore's literary classic "Ghare Baire" or "The Home And The World" follows the central heroine as she evolves from being a domesticated woman to a liberated one – from "the home" she steps out into "the world".
This job was supposed to be the ticket to my life's "baire". How would that happen when I was having to start the job while literally confined to my "ghare" due to the nation-wide lockdown?
Uncharted Territory
Starting a new job is always a daunting experience. You can never be entirely prepared for the first few weeks of assimilation in an organisation, be it your first job or fifth. The complications or ease of induction are unique to every job and unfamiliar to anyone outside of it.
Having to start my first job remotely then, without a conventional induction, was an incredibly unfamiliar zone.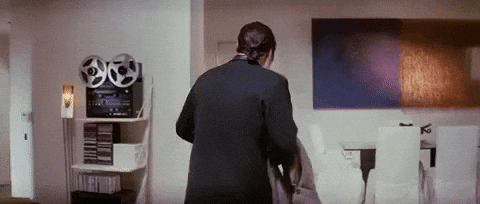 There isn't much existing knowledge to fall back on when navigating this largely uncharted territory.
Tips To Starting A Job Remotely – But Also Successfully
Once you've accepted that this is how things are going to be, find a way around the difficulties, and learn to succeed despite them.
Here are a few tips that might help –
Prepare For Induction
The logistics of on-boarding differ from organisation to organisation, but be ready for an unconventional induction.
Your orientation may be done on a phone call, a Zoom call, or just through e-mail. Be open to learning as much as you can during the onboarding, and don't hesitate to ask questions or clarifications.
The week before you start the job, go through all the available resources to better orient yourself with the organisation. This can help you calm your nerves down and help you understand the onboarding process better with minimal miscommunication.
Connect With Your Co-Workers
Use and be active on your organisation's communication channels to talk to your co-workers, even if you don't see them on an everyday basis right now (and might not for a while.)
Keep your camera on whenever possible, so your co-workers can know you, get more familiarized with you, and become habituated to having you on-board.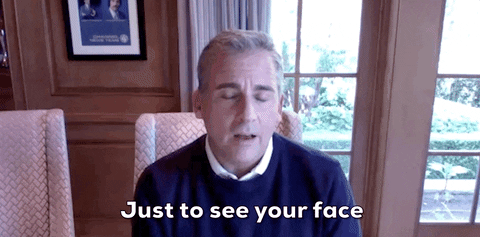 Some organisations may introduce you to all of your co-workers, and others may just get you in touch with the person you'll be reporting to.
My organisation set up one-on-one calls for me with all my co-workers, and while this may have caused my brain to melt with anxiety at the thought of talking to so many strangers individually, it helped tremendously.
Not only does it start a channel of easier communication with your teammates, it can also help you feel more comfortable and "a part of" the organisation. Even if your organisation doesn't set it up, it's highly recommended you still go ahead and try to connect with your colleagues on an individual basis.
Find Someone You Can Ask The Embarrassing Questions To
Whether it's a co-worker assigned to you on a "buddy system" basis by the organisation, or the friendliest person on the Zoom call, find someone you think will be willing to help you when you're confused.
When starting your work without social cues and non-verbal communication to play off, there will be instances where you're not sure how to do something, or confused about how things run in the organisation. Make sure you have someone to ask the more mundane, "embarrassing" questions to.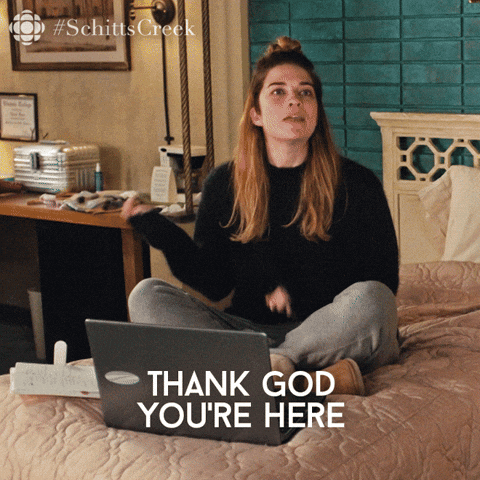 Have The Work-From-Home Part Down
Starting a new job is hard enough – adding work-from-home to the equation only makes it worse.
While starting a remote job is mostly uncharted territory, the last few weeks of lockdown have ensured that work-from-home is not.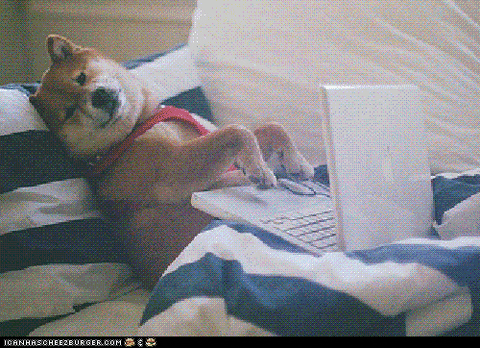 There are several articles, videos, and guides to working from home at this point. From creating a productive workspace at home to having a disciplined routine, make sure you've mastered working-from-home, so you can focus your time and attention on learning and mastering the actual work you have to do.
Go Out Of Your Way
Go out of your way to familiarise yourself with the softwares, tools, and communication channels that are being used. Go out of your way to observe how things are run and how people communicate work-related matters. Go out of your way to Google terms you don't understand and learn or improve relevant skills.
It can be difficult to judge the situation, and identify roles and responsibilities when working remotely. Go out of your way to ask questions directly, get clarity on your tasks, and what is expected of you.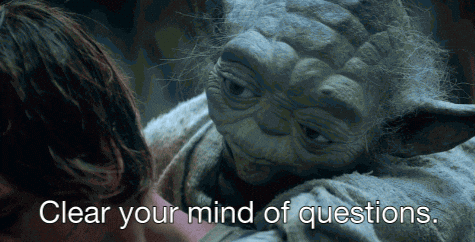 You co-workers are adjusting to and struggling with a new work lifestyle themselves, and might not always remember to clue you in. It's your responsibility to try and learn about anything that is not known to you, and if you're still confused, don't hesitate to raise your queries to your co-workers.
Be Grateful
The situation may be unfortunate and not the one you envisioned. But people with signed offer letters are being turned away and those with stable jobs are being laid off, due the economically damaging effects of the lockdown.
Even if the quarantine work conditions may not be ideal, if you've managed to get a new job during these tough times, it calls for gratitude.
Be aware that you're not alone even when the territory is uncharted.
Keep these tips in mind and nothing, other than a terrible wi-fi router can come in the way of you success.
---