I have liked, disliked, felt annoyed with, and loved my job at various moments through my career path so far. But the one thing that's managed to remain constant is the affection I have for my coworkers and how that's a significant part of my daily work routine.
But that's clearly out of the window now.
From flying high on the wings of global connectivity, our flight has been cut short and we've fallen head first into the age of social distancing. That is bound to start showing its effects on the mental (and the physical) health of people across the globe. But every dark cloud comes with a silver lining. And the faint glum silver lining here is the gift of time.
If you're anything like me (a self-proclaimed voracious reader with the attention span of a moth), you must have collected a host of books over several years but read practically nothing.
For the longest time you've been kidding yourself with "I really can't find the time…" but here's calling out on your (ok fine, our) bullshit.
Let's try to make some constructive use of all this time that we suddenly have. It's moments like these that have forced us to re-evaluate everything we've known to be true. So here's my list of handpicked books that will not only help accelerate your introspection but also give you a sense of hope, emotional connect and empathy. Something we could all use right about now.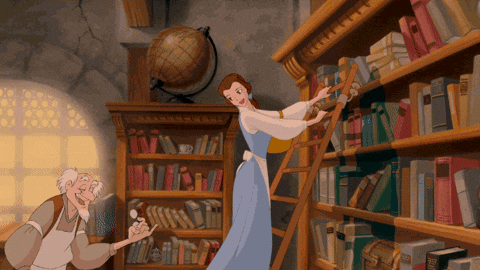 The Little Rainmaker by Roopal Kewalya
Living in conditions where hope seems like perhaps the last thing on everyone's mind, this book is sure to give its readers a sense of one, when everything seems lost.
Set along the lines of a dystopian novel, the story is set in the year 2028 where the world has stopped experiencing rain in the past 10 years. The book revolves around its 10-year-old protagonist Anoushqa and her escapades into the world of fantasy created by her Grampa through his stories of the rain, the rainbows and everything magical.
Anoushqa's fuzzy-nestled-in-stories life comes tumbling down one day as Grampa falls severely ill and wishes to see rain one last time.
The novel then traces this little girl's journey to creating rain for her Grampa. And how eventually manages to make it rain for the entire world.
Why should you read this?
In a nutshell, for hope. We're living in incredibly perilous times, surrounded by negativity with no glimmer of hope, when this lockdown will truly see its end. In a moment like this, we can all do with some hope by our side. So read Anoushqa's journey to give yourself a sense of optimism and reiterate, that no matter how terrible things may seem, it will have to rain soon.
Sister Of My Heart by Chitra Banerjee Divakurni
You must have heard of Divakurni who rose to fame with her novels like Palace Of Illusions and The Forest Of Enchantment. Now if you've read any of these and are a fan of Divakurni's work, trust me, you're in for an even bigger pleasant surprise. Because personally, Sister Of My Heart is perhaps her finest work so far.
In this too, Divakurni does what she's known to do the best – narrate the reticent strength of women through the power of their stories.
Set in Calcutta, when Calcutta was at the crossroads of technological and cultural development, this is a story about two sisters and their matriarchal household, and how generational secrets come back to haunt them.
But eventually the sisters realise, as do the readers, that in times of uncertainty and unforeseen danger, it's only empathy and the relationships that we've built along our journey that can help tide us over.
Why should you read this?
Read this to understand what it is like growing up as an Indian woman, burdened with values that you don't particularly believe in.
Relatable? Read this to see what it means to find yourself in a world that is determined to label you with labels you don't identify with. And read this to find your empathy for those you haven't been taught how to empathise with.
Power by Naomi Alderman
Another dystopia, which manages to resemble the times we're currently living in, scarily enough. Power is that piece of fiction that every woman must read at least once in her lifetime.
As a lit-gender student, I remember reading 'Power' and feeling truly empowered. There's ample literature on how the book is a masterstroke statement in the relevance of feminist discourse today.
But what struck me the most was a sense of how much we're capable of achieving if all we learn to do is stand by each other.
It's set in a dystopic future where due to a series of environmental changes, the women have developed a new nerve that exudes electricity – basically the power of 'zapping'. The beauty of this biological alteration is that women who have developed the 'zapping' nerve can pass it on to the women who haven't – by a mere physical touch.
In one particularly iconic moment in the book, a little girl helps a bunch of women, who were victims of sex-trafficking, escape the dungeon their oppressor had caged them in by passing on her 'zapping' power to one of the women. Who then passed the 'zap' on to the other women trapped with her. Creating a ripple of empowerment so liberating that they could rise and emancipate themselves from their oppressor, together.
Why should you read this?
To feel empowered. We're all stuck in a situation where none of us have any control in being able to determine our future course of action. In a moment when feeling vulnerable and powerless comes rather organically, reading this will help give you a sense of both control and belonging.
A Thousand Splendid Suns by Khaled Hosseini
Chances are you have been recommended this book in the past. Chances are you have heard of Hosseini via his Kite Runner fame. But here's another of his masterpieces that every individual out there must definitely read once in their lifetime.
And in a time where 'staying at home' is a necessary act, but one born of privilege, read this for a sense of how unbearable and destructive externally forced lockdowns can be.
Set in Taliban-ruled Afghanistan, the story revolves around two women – Mariam, an illegitimate servant-child forced into an abusive marriage, and Laila – a young vivacious girl brought up in a loving household, but forced to lead a life of misery after the death of her family and her lover.
Divided by a generation between them and united by their abusive husband, the book is a testament to the collective power of women.
A story so hauntingly beautiful, it shows how even the darkest clouds that fall upon us can have the most defined silver linings. All we're supposed to do is keep an eye out for the silver.
Why should you read this?
To get acquainted with the kind of power we're unable to even identify as powerful. This is the story that amplifies the significance of emotional closeness in times of social distancing.
Hullabaloo In The Guava Orchard by Kiran Desai
And last on the list is a little something for the readers who prefer not taking themselves too seriously. Desai's debut novel, this is a story of a young man escaping every sense of responsibility or social confinement ever imposed on him.
A hilarious mad caper, so absurd in its flow that it could even be seen as an Indian response to Marquez's own genre of magic realism.
Set in remote North India, the story very tactfully shows how a whole culture responds to someone who doesn't walk the cultural talk.
A novel set at the crossroads of being contemporary while satiating it's archaic setting, it tells the story of a young eccentric dreamer, who finds unanticipated fame after an epiphany of his results in the whole town proclaiming him to be the holy man they've all been waiting for.
Why should you read this?
In the book, a whole population decides to blindly submit to a leader. A leader who they so implicitly believe can tide them over during their darkest periods. A leader who has had a historical reputation of being incompetent and disconnected with the pulse of the real people. And a leader who might just be indulging in innocent (or not as innocent) tomfoolery to con naive followers into submission. For the leader's own benefit. Sound familiar?
---