As the industry mourns one of its biggest losses, here's throwing back to all those times Irrfan Khan was the feminist icon Bollywood needed.
In his three-decade long career Irrfan Khan has acted in over 143 films and tv shows. But personally, my fondest and the most quintessential Khan performance would perhaps be his collaboration with AIB for their 'party song' video.
Quite a literal manifestation of somebody who knows how to dance to their own music, only Irrfan Khan could publicly humour the institutions that Bollywood equated so closely with its success. Like party anthems. Or item numbers.
In an industry that glorifies the Khans and Kapoors, Irrfan Khan managed to be his own Khan. He didn't need to rely on hyper masculine roles to fill in the seats in theatres that ran his films. Nor did he ever find the need to spread his arms in every other film and be the ideal 'romantic hero' to be referred to as the nation's heartthrob.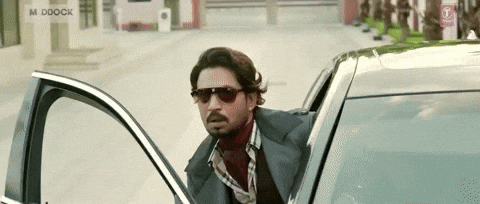 It's often easy to think of actors as 'heroes', especially the ones in Bollywood. 'Heroes', who are often caricatures designed for mass appeal. But not Irrfan Khan.
Irrfan Khan was the actor in a sea of heroes.
He was never a Chulbul Pandey, or a Rahul, Aman, Prem, or Raj. He didn't need to be the 'lover', 'ladies man' or the 'controlling father'. He was the actor who led the audience to connect with a Yogi, or a Rana, a Sajjan Fernandes or even a Champak without calling attention to Irrfan Khan.
So here's a throwback to all those times Irrfan Khan was so much more than just a Bollywood Khan. He swam against the tide, made space for strong female characters, and refused to succumb to any stereotypes of what it meant to an actor with universal appeal.
Rana In Piku
When most heroes are pining for added screen time and only taking up films which have them at the center of its universe, Irrfan Khan's portrayal of Rana in Piku was a masterstroke lesson in 'Acting As Actors 101'.
Many of Irrfan's peers would have steered clear of typically "female-oriented films" but not this him. If you think about it, the 'hero' of the film was Deepika Padukone first, and then Amitabh Bachhan. Any other actor would succumb to this starry baggage induced intimidation. But not Irrfan Khan.
Just like classic Irrfan Khan characters, Rana draws attention to himself without taking attention away from the film's central plot. Rana is at a safe distance from the major relationship and issues in the film but manages to deem himself as equally important to it, if not more.
It's the beautiful balance amidst this ambivalence that only an actor par excellence like Irrfan Khan could achieve.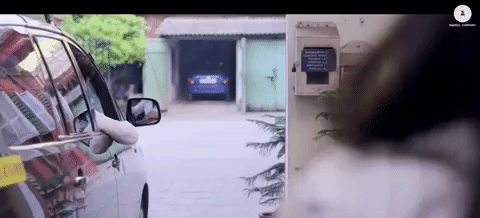 But what strikes me more than this finesse, is his comfort in being secondary to the plot, while still adding nuances and layers to it. How many 'heroes' can you think of who would not only be comfortable playing the supporting role, but also ace playing it?
The Hindi & Angrezi Medium Series
Raj Batra and Champak Bansal are those atypical fathers that only exist in a certain subsect of mainstream films. They're willing to muddle their way through a whole lot of messes for the sake of their daughters. They may be ordinary at that. But they're also willing to acknowledge that the child is allowed to have a life of their own. A stark departure from the traditional father figures in Bollywood.
More than their evolved relationship with their daughters however, is the undertone of ease and comfort that is so characteristic of all Irrfan Khan characters.
Raj Batra has no qualms about dancing to "ishq tera tadpave" before all of high society Delhi when his daughter demands it. He is comfortable with letting his wife be the driver in the family. And he has no trouble accepting his flaws and being upfront about the fact that people around him might know a lot more than him.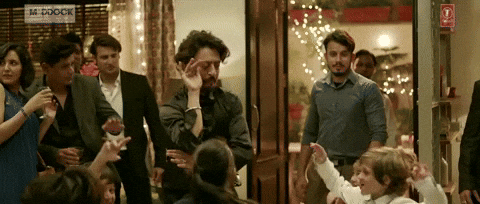 He is not the "heroine's father". He is not a Chaudhary Baldev Singh from DDLJ. Neither is he Singh's nemesis Pops aka Dharamvir Malhotra.
He is just an ordinary father who makes mistakes and doesn't always understand the complexities that come with a girl wanting to be an independent woman with a mind of her own. And he ensures that his audience knows, that that is okay.
Yogi In Qarib Qarib Singlle
A call to stop fawning over the Rahuls and Rajs of the romantic universe and embrace the Yogis. Irrfan Khan's portrayal of the lovestruck Yogi in Qarib Qarib Singlle was his own brand of realistic and self-aware hero.
Yogi is far above Bollywood's desirable age for a romantic hero. His wardrobe is infested with flashy tracksuits and gaudy caps that read "YOLO" and "SWAG". He thinks he can impress his date by showing up with a crate of mangoes and by teaching her to eat it the "right way". Clearly, he isn't the kind of person you'd fall in love with at first sight. But he is surely someone you could end up falling for.
Irrfan Khan's appeasing charm makes space for the ordinary. He may be loud and uncouth but his carefree personality is the perfect foil to the inhibition of Jaya, who herself is on a journey to find love again after the death of her first husband.
He isn't eager to please. He's not going to break into a song and dance sequence or indulge you in grand gestures simply because he can.
And that's just the kind of "love me for who I am" subtle, slow and realistic brand of romance that finds its way into our hearts.
Sajjan Fernandes In The Lunchbox
Speaking of self-aware heroes, no list can be complete without this one. Trust Irrfan Khan to swoop up an epistolary romance from the sidelines and drop it right into the mainstream to be adorned with accomplishments.
Sajjan Fernandes can be as surreal as a character penned by Marquez himself, and as real as that uncle you notice standing next to you in the local train. Set against the backdrop of fast-paced, anonymous and lonely Mumbai, this film, and Irrfan Khan's performance is a testament in emotional intimacy.
Mainstream Bollywood is all about grand gestures. There's no romance without three love songs shot in picturesque outdoor locations and no declaration of love if the whole world is not watching.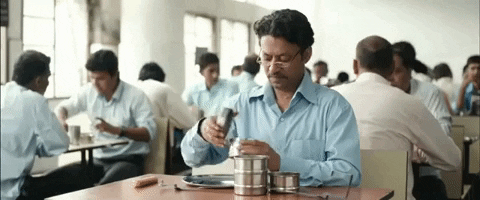 Irrfan Khan, however, can have a love story without ever even coming face-to-face with her leading lady.
Who needs the Alps of Switzerland to freeze in when you can have warm roti with masaledaar sabzi as inspiration to write love ballads.
What strikes me the most about his performances in both Qarib Qarib Singlle and The Lunchbox is the undertone of implicit equality. Both the actresses share equal screen time. They're both given their own story lines and their own path of character development. There's no wokeness check, no scrutiny for problematic tropes required here.
In the same industry that has often weaved the "heroines" around the story arcs of the male actors, Irrfan Khan worked his way into the journey of his female co-stars.
Monty In Life In A Metro
Leaving my personal favourite for the last, this film is yet another beautiful love ballad to the city of Mumbai as we know it. While the film boasts of a brilliant ensemble cast, it is Irrfan Khan's effortless chemistry with Konkona Sen Sharma that perhaps started his exploration with the idea of the self-aware hero.
If Qarib Qarib Singlle was the destination and Piku was the milestone, Life in a Metro was where it all began.
Amidst all the manic pixie dream girls and the "girl next door" tropes, this one is Irrfan Khan's portrayal of the "boy next door", expanding the canvas for more gender agnostic character representations. Monty is a regular office-going, mother-loving, god-fearing, safe guy. He doesn't particularly have a lot of aspirations and is pretty comfortable with living the life that is expected of him.
This includes marrying the girl his mother thinks is right for him too. He is the opposite of those that live life as if they're living in their own movie. In fact, he is pretty aware that nothing exciting might ever happen to him, and he is pretty comfortable with that.
Except the small adjustment, that he falls for a girl that he was not supposed to be getting married to. And even then, his biggest rebellion is skipping his own wedding to get the girl of his dreams, and then life's back to normal.
It's Irrfan Khan's comfort with this regular average sans-drama life that makes for good television. He is real, affable and comfortable. He brings his leading lady more in touch with her own desires by practically doing nothing out of the ordinary and just being himself.
This one is another version of Yogi. The real, self-aware and comfortable hero.
With all these, and countless more, Irrfan Khan single handedly managed to expand the canvas of representations for an actor. He ditched the 'hero' persona long back in the journey and he will always be remembered for being an actor. The actor that comfortably flows between gender stereotypes, rejecting all that came before him, and creating his own ripples of gender agnostic representations.  
You're invited! Join the Kool Kanya women-only career Community where you can network, ask questions, share your opinions, collaborate on projects, and discover new opportunities. Join now.
---