While we were focused on lauding global female leaders leading the fight against the pandemic, an incredible local female leader – Kerala's Health Minister, KK Shailaja – has been overlooked. Shailaja is finally getting the praise and recognition she so rightfully deserves.
Several international news platforms, from BBC News to The Guardian, have recognised Shailaja's role in Kerela's low mortality rate and largely successful efforts during the COVID-19 pandemic. The measures Shailaja has implemented are so commendable, and the situation in Kerala so aspirational, that there now exists a "Kerala model" of dealing with the coronavirus.
Past Experience Made Shailaja Be Proactive
When the Nipah virus broke out in Kerala in 2018, it was an unheard of viral strain – even deadlier than the COVID-19 virus. Despite this, the Kerala healthcare system, with Shailaja at the helm, managed to successfully contain the virus and prevent its spread outside Kerala.
She even visited the village at the centre of the outbreak, where the villagers wanted to leave the village in their panic. Shailaja went there herself and explained how the coronavirus spreads through direct contact and the need for them to stay put. She said, "When we explained that, they became calm – and stayed."
Dealing with the Nipah virus made Shailaja realise the importance of treating a contagious disease without a treatable solution or vaccine, extremely seriously.
When Shailaja read about the novel coronavirus outbreak in China in January, and refusing to ignore it, began preparations to fight it. By late January, well before the rest of the nation had started taking measures against the coronavirus, Kerala had already adopted the WHO protocols regarding the coronavirus.
Kerala Has Flattened The Curve Of The Virus
From 170,000 cases, at the peak of the coronavirus outbreak in Kerala, to 21,000 cases with 4 deaths now, the state is showing unparalleled containment and treatment of the coronavirus, and the lowest mortality rate in India.
Their strategy includes a systematic and strict approach to testing, tracing, and isolating, good healthcare services, and open communication with the people.
Each district in Kerala has set aside two hospitals to COVID-19, and 500 beds in medical colleges. Diagnostic tests, though in short supply, were used early on for patients with symptoms, people they came in contact with, highly exposed groups like healthcare workers and police, as well as random testing of asymptomatic people.

Shailaja refrains from judging other countries' approach to the pandemic, but says, "I think testing is very important – also quarantining and hospital surveillance – and people in those countries are not getting that."
Protests and resistance in Kerala has also been low. This can be credited to the comprehensive and open communication between the authorities and the people. "People understand why they must stay at home. You can explain it to them," she says.
Once the lockdown is lifted, there will be a huge influx of people to Kerala from infected regions. Shailaja already has a plan A, B, and C, ready. More beds are being made ready, ventilators are on order, and more people are being trained.
Stop Tearing Women Down, And Celebrate Their Achievements!
During her BBC News interview, KK Shailaja accidentally called Goa a union territory, and said that it was the region from which the fourth person who died in Kerala,had come for medical treatment.
Her error in accidentally calling Goa a union territory was angrily called out by Goa's CM. He also refuted claims that the patient who died in Kerala, had come from Goa, as medical facilities in Goa are "outstanding".
This news is being reported freely by local news sources, but the admirable efforts put in by KK Shailaja over the last four months have been largely ignored till now.
The world continues to relish any opportunity to tear women leaders down when they stumble, and is sparing and stingy in praise when do great things
Work as phenomenal as Shailaja's deserves to be globally recognised and wholeheartedly applauded. It shows us why we need more female leadership in Indian politics.
Good leaders are imperative in guiding the world out of this crisis, and KK Shailaja is without a doubt one of the best!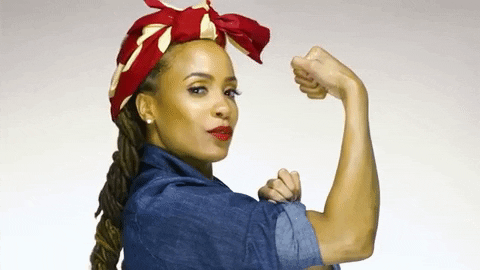 You're invited! Join the Kool Kanya women-only career Community where you can network, ask questions, share your opinions, collaborate on projects, and discover new opportunities. Join now.
---