Kartik Aaryan seems to have gone from starring in problematic films with misogynistic themes, to making them himself. Recently, the actor posted a Tik Tok video where he is seen eating a roti made by his sister, who is standing to the side holding a rolling pin. The roti presumably is not to his liking, for he grows visibly annoyed. He proceeds to grab his sister by her hair and fling her around, and eventually throws her out of the window.
The video was captioned, "No compromise in quality."
Response To The Video
People's reception of the video has been unanimously negative, to the extent that Aaryan had to eventually take it down.
Many. Including celebrities like Sona Mohapatra and filmmaker Onir, took to Twitter to express their displeasure with the video, calling it "disgusting", "misogynistic", and condoning domestic violence.
Propagating Misogynistic Expectations of Women
It's not surprising to see an actor who began his journey to stardom by demeaning women, stereotyping homosexual men, and portraying men as the "real victims" – and all in a single five-minute long "comedic" monologue – find hilarity in the concept of disciplining a woman for failing to cook well.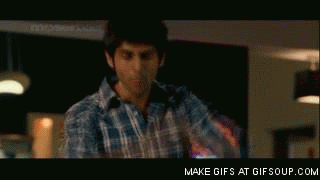 The Indian patriarchal family structure dictates that women are the only logical substitutes, in the absence of a kaamwali didi coming home.
Women are expected to tackle household chores single-handedly in several families, irrespective of whether they have a job to simultaneously manage or not.
These aren't just unofficial rules of gendered behaviour passed on through the generations anymore. Recently, following lockdown, the Malaysian government issued a series of coronavirus advisories for women, including putting on makeup and "avoid nagging", in order to make the life during lockdown easier for their husbands at home.
The societal norms of patriarchal thought then, fed by influential celebrities like Aaryan, are entering the territory of officially prescribed rules.
The "Ideal Woman" manual issued by Patriarchy dictates that a woman must not only cook, clean, and serve her family, but that she must also do it well – as is clearly asserted in Aaryan's video (which can be found as a footnote in Chapter 4 of the manual – "How To Save The Rolling Pin When The Sister You Hit Falls Out Of A Window.")
Domestic Violence Is Not Material For Comedy
Aaryan's video is problematic irrespective of the context of the lockdown, but is especially harmful during these fraught times.
While the lockdown was implemented as a safety measure, being quarantined at home is not a safe situation for many women. In situations of domestic violence, staying at home entails more access to the victims for abusers and reduced access to help for the victims.
During the last few weeks of lockdown, there has been an exponential surge in domestic violence complaints being reported, and calls being made to helplines dedicated to aiding domestic violence victims.
With the far-reaching influence Aaryan has on a fanbase that is currently cooped up at home – most of them with one or more female family members – sharing content that displays sexist attitudes and violence against women as a source of comedy, is damaging and irresponsible.
Be Picky About What Takes Up Space In And Around You
The lockdown is a good time to reflect on the rampant culture of celebrity worship and idolization in India. They take up so much of our time online, dominate our conversation topics, and occupy so much of most of our mind-spaces.
However, during a global crisis like this one, these "stars" are reduced to ordinariness and insignificance.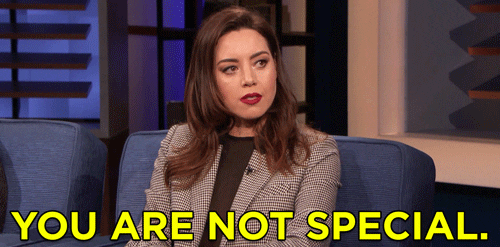 Celebrities like Kartik Aaryan have been, and will undoubtedly continue to be, very influential.
It is up to us, however, what we choose to be influenced by.
Don't hesitate to criticize when something is harmful to people and destructive to progressive thought. Pay attention to the truth, be open to the good, and help spread that which you believe will positively influence others.
If you, or anyone you know, is facing domestic violence, this is a list of helpline numbers provided by the National Commission for Women.
You're invited! Join the Kool Kanya women-only career Community where you can network, ask questions, share your opinions, collaborate on projects, and discover new opportunities. Join now.
---