Shaadi.com, a popular Indian matrimonial website, has removed a skin tone filter on their website. The option, that required users to specify their skin tone when registering for matchmaking, has been taken down following massive backlash and an online petition against the complexion filter.
Shaadi.com Refused To Take Down Filter Until Online Petition Gained Traction
The feature asked users to identify themselves as "fair", "wheatish", or "dark", and they could search for potentially compatible matches based on that descriptor.
Two of the matrimonial website's users, Hetal Lakhani and Meghan Nagpal, started the online petition asking the site to "permanently remove its skin colour filter to prevent users from selectively searching for matches based on their preferred skin colour."
When Meghan had previously emailed Shaadi.com complaining about the discriminatory filter, Shaadi.com's representative had responded saying that the filter is necessary as it is required by most Indian parents.
However, the women's petition received over 1600 signs, and yesterday, Shaadi.com finally took down the option.
Now, according to a BBC report, Shaadi.com is saying that the filter was a "product debris we missed removing" and "was not serving any purpose".
Indian Beauty Standards Still "Dance Maare" When "White-White Face Dekhe"
Indians suffer from "shadeism" – discrimination based on skin colour within the same race or ethnic group.
Our pop-culture is constantly propagating this prejudice."Kala chashmas" suit "gore mukhde". "Chittiyaan kalaiyaans" are desirable. Characters meant to be dark skinned, are played by lighter-skinned actors painted brown in make-up, rather than casting actual dark-skinned actors.
We all grew up watching the extremely problematic 'Fair and Lovely' ads, that propagated the idea that darker skin tones are an ugliness that will make the world treat you poorly, and that could be remedied "in just 2 weeks!" (bonus – they come with a fairness meter so you can scientifically measure your progress towards conventional beauty!)
Just today, Hindustan Unilever has released a statement saying that they will be re-branding their skin-lightening cream, 'Fair and Lovely', by dropping 'Fair' from the name.
Shaadi.com Taking Filter Down, And Fair And Lovely Taking 'Fair' Down Are Major Wins – But We Have A Long Way To Go
These steps are definitely ones taken in the right direction by the brands.
However, re-branding the cream will not change the skin-lightening formula. Years of internalised "shadeist" prejudice has ensured that many Indian women still believe that the lighter their skin colour is, the "prettier" they are, and the easier it is to "get a ladka". Even when re-branded, the cream will continue to feed these toxic thinking patterns by providing a "solution" to their insecurities.
Similarly, Shaadi.com may have taken down the skin tone filter, but is filled with several other problematic filters that propagate generational prejudices.
Users compulsorily need to choose the caste they belong to – an option that has cleverly been labelled "community". The options include "Scheduled Caste", "Brahmin Havyaka", "Brahmin Madhwa, etc. among several others. Once they fill this, users have the option of ticking or not ticking a box that says "Not particular about my partner's community (Caste No Bar)".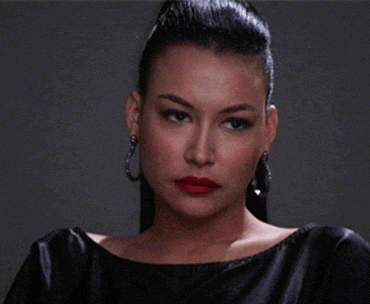 In other popular matrimonial sites like Bharat Matrimony, in addition to caste, users have the option to even fill out their dosham (problems in your horoscope), sub-caste, and gothram (tribe).
Most of these other categories that matrimonial websites require you to fill, like religion, height, and caste, are arbitrary and do not determine a good match or a healthy marital life going forward.
There also still exist online dowry calculators today, despite dowry being illegal in India. By filling out details about yourself, including skin colour (very fair, fair, brown, wheatish, dark), caste (Hindu upper caste, Hindu backward caste, Christian upper caste, Christian backward caste, Muslim – all caste)and body type (Perfect, Average, Perfect except belly size, Out of shape), you can calculate the dowry you will need to give, or the dowry you can get. The "darker" or less "perfect" you are, the higher the dowry you have to give.
Prejudices and discrimination, when it comes to Indian beauty standards of what makes a person "desirable" or a good marital partner, are deep-seated and cannot be changed overnight – unlike a website filter or brand name.
While brands and celebrities calling out racism and taking reformative steps are welcome changes, we must ensure that they are actually reformative and not just performative in action.
Calling ourselves and others out, and discouraging the propagation of prejudices is a necessary first step to take, in what is bound to be a very long and challenging trek to inclusiveness and equality.

You're invited! Join the Kool Kanya women-only career Community where you can network, ask questions, share your opinions, collaborate on projects, and discover new opportunities. Join now.
---